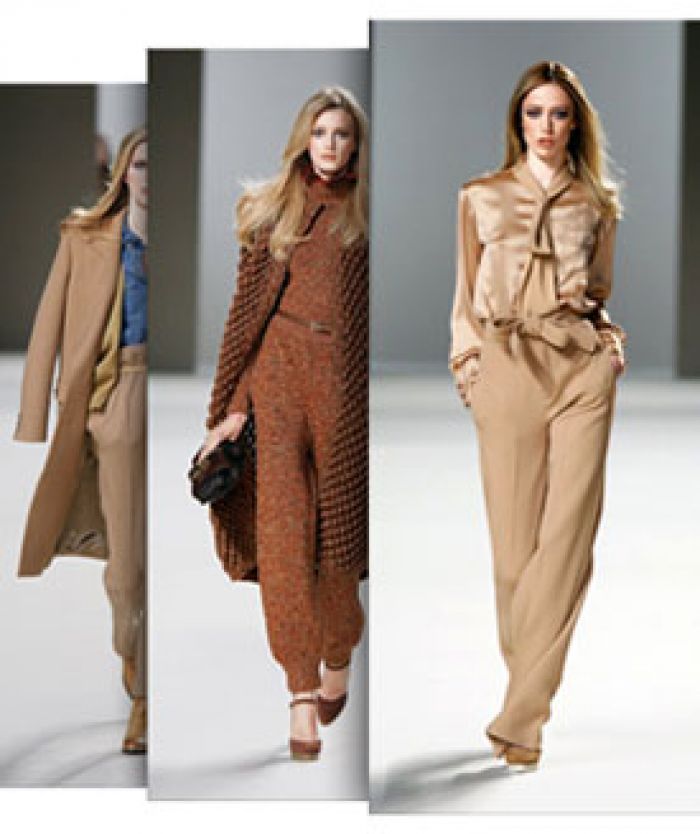 Fashion & Style:
Amongst the most notoriously elite, Chloe's Winter 2010/2011 embodies the most luxurious of women.
Inspired by
men
, but with decidedly feminine details, the Chloe collection is filled with beautiful fabrics and stunning silhouettes. The muted color palette is rich with cognacs, blacks and other neutrals that mix together to form an elegant and wearable wardrobe.
"Masculine coats and suits are interpreted with grace. Supple shoulders are constructed with precision. An enveloping silhouette unfolds a playful layering of fabrics and textures. Skillful masculine tailoring is contrasted with the casual ease of luxury sportswear. The long and fluid jersey dress defines an unexpected allure and the embroideries that sweep over velvets reveal a subtle couture spirit."

The new collection is available at Chloe boutiques and authorized retailers.