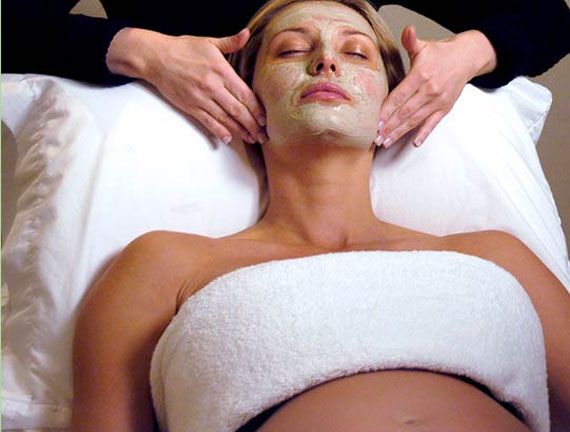 Photo Courtesy of Edamame Spa
This
Mother's Day
, take some time out to rest and relax and indulge in some of these special spa treatments, designed especially for moms-to-be and new mothers.
For moms-to-be, Edamame Spa offers facials and spa treatments for the special skin needs of pregnant women and new moms. The specialty spa addresses skin problems including excessive oil, dry skin and hyperpigmentation, which can occur during pregnancy. They also help soothe aching bodies with massage treatments. Edamame Spas are located in select Destination Maternity
shops around the country.
La Costa Resort and Spa
in Carlsbad, California offers a maternity massage to help alleviate the pain and discomfort of pregnancy. The spa is renowned for its dedication to using organic elements and botanicals for a relaxing experience.
In
Atlanta
, The Pregnancy Massage Center is open to both men and women and specializes in women who are pregnant or who have recently given birth. The specialized center offers massage treatments throughout pregnancy and even offers home and hospital visits so that you can indulge in a luxurious massage wherever you are. For new moms and moms-to-be, a gift certificate to this special spa is likely a welcome relief this Mother's Day.
The Mindful Body in
San Francisco
offers prenatal and postnatal massage as well as prep postnatal yoga classes, along with other treatments that can help new moms relax and recover. For a truly luxurious experience, The Beverly Wilshire offers a maternal massage, designed to relieve the unique stresses of pregnancy in both mind and body.