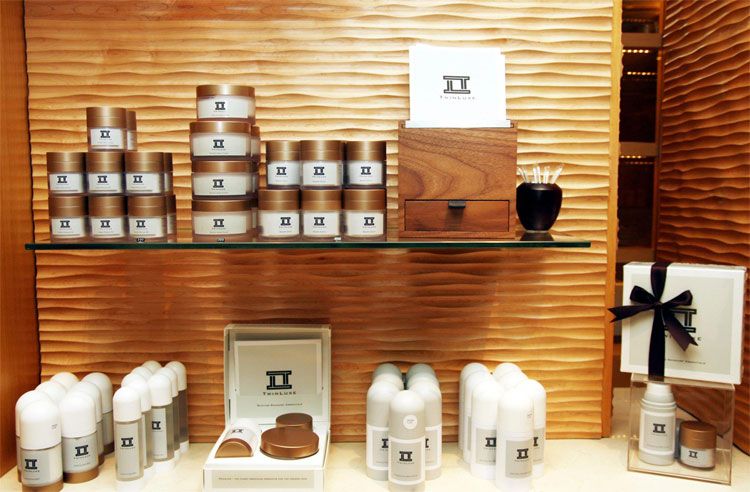 Photo Courtesy of TwinLuxe
Luxury skincare
brand TwinLuxe recently introduced its first product designed for use by both men and women, its Anti-Aging SPF Moisturizer. The new protective lotion literally redefines the burgeoning company's position within the skincare industry.
The manufacturer of deluxe skincare and grooming goods opted to develop its first unisex product based upon feedback it received from its male consumer demographic. "Many of our male customers have told us that their wives and girlfriends enjoy using the TwinLuxe skin care they've purchased, so it only made sense for us to develop a new product marketed for both women and men," said the brand's co-founder, Anthony Tsai, in a prepared statement regarding the new product. "The end result is the TwinLuxe Anti-Aging SPF Moisturizer, which we are extremely thrilled to launch, [as] our first entry into the women's beauty market."
The label's Anti-Aging SPF Moisturizer, which retails at $48, protects skin from damaging sun rays that cause premature aging. It also helps protect skin cells and rebuilds cellular walls due to its high levels of antioxidants. It is reported to be very effective in reducing the depths of wrinkles around the eyes that are commonly referred to as "crow's feet."
Identical twin brothers Anthony and Hubert Tsai are co-founders of the Irvine, California-based firm, which first caught our attention when its products appeared in celebrity gift bags for the winners and presenters at the 2011 Grammy Award ceremonies in Los Angeles, California. 
The TwinLuxe collection of skincare and grooming items is featured at luxury hoteliers and high-end retailers worldwide, such as The Oriental Spa, The Landmark Mandarin Oriental Hong Kong, Colette, and Fred Segal. 
For more information, visit
TwinLuxe.com
.