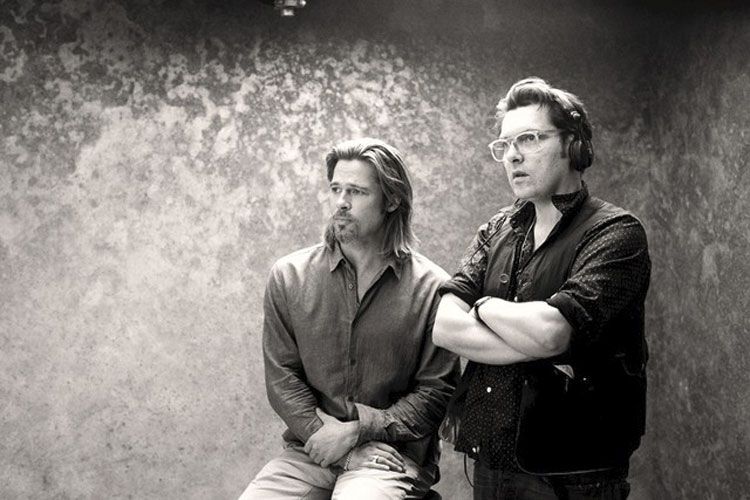 Photo Credit: Sam Taylor-Wood for CHANEL
When a woman buys a
luxury perfume
, more than likely, she is doing so in order to get noticed. Chanel No. 5 is a fragrance that has turned heads for over 90 years, using the most beautiful celebrity women in campaigns to demonstrate the bottle's attracting abilities. Now Andrea d'Avack, president of Chanel Fragrance & Beauty, is changing it up. What better way to show the aphrodisiac-like qualities of the scent than to show
People Magazine's
"Sexiest Man Alive" in 1995 and 2000, Brad Pitt, going weak at the knees when he gets a whiff?
The commercial, set to release globally October 15, was directed by Joe Wright. Wright is a Chanel commercial veteran and director of the upcoming film adaptation of Anna Karenina starring Kiera Knightly.
WWD
quotes that industry insiders estimate a whopping $10 million being spent on the U.S. campaign. And that isn't even including the seven million that is predicted was spent on Pitt's indispensable services.
Forbes
listed Chanel No. 5 as one of the top five most popular fragrances sold in the U.S. though, so the price of the campaign is probably just spare change to the label.
Photo Courtesy of Chanel
D'Avack hopes to "make people think in a completely different way about No.5," and what better way to do that than to include a fetching male celebrity's infatuation with the woman's fragrance? The
eau de parfum
starts from around $80, but can you really put a price on smelling desirable to Brad Pitt?
Photo Courtesy of Chanel