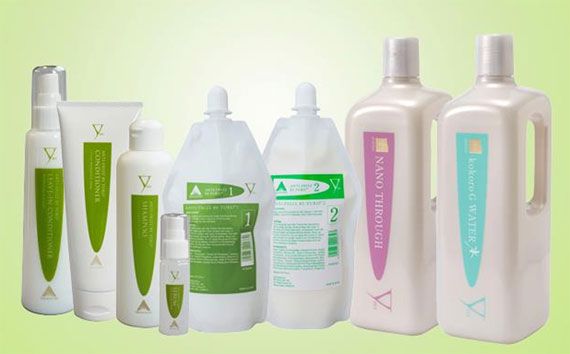 Photo Courtesy of Yuko
This holiday season— or any season for that matter— give the gift of smooth, shiny hair... derived from real gold! The industry-recognized Japanese
luxury hair care
company, Yuko, now offers their salon quality products at home. The product arrives completely free of preservatives, parabens and sulfates. Fusing natural smoothing ingredients such as sunflower seed and seaweed extracts amongst various minerals and flecks of real gold, the Kokoro G line— "aqua gold"— strengthens fibers for the ultimate shine.
Yuko deploys specific products and steps customized to nourish all hair types, including colored and treated hair. Formerly sold separately, the brand recently introduced its most popular line as a hair care package. For under $100, the Anti-Frizz by Yuko kit offers shampoo and conditioner, leave-in conditioner and styling serum that promises noticeably more lustrous locks.
Here to happily confirm, after several weeks of using the complete hair care system, both Mary's straight hair and Victor's curly hair felt and looked thicker and less frizzy with greater ease of manageability— no more bad hair days! We were so thrilled with the results from the Anti-Frizz System that we eagerly tried the Kokoro G and found its enthralling scent and added shine from real gold to be stellar. Used by celebrity hair stylists, this luxury brand stands by its quality— and we think the recipient of any Yuko gift will agree.