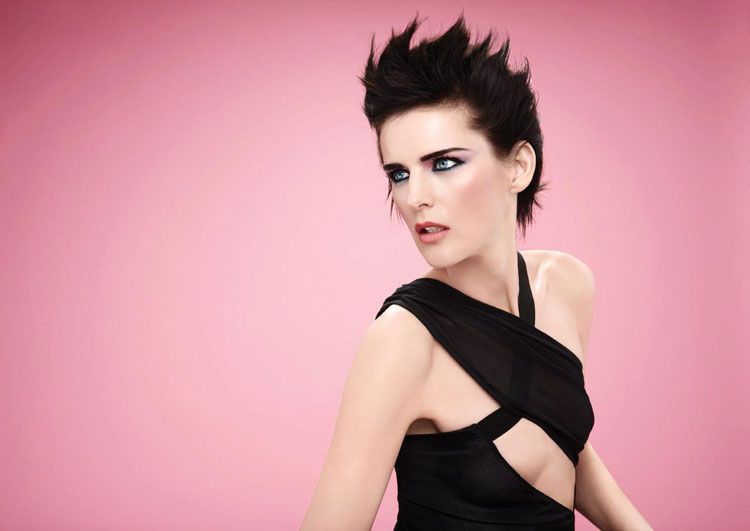 Photos Courtesy of NARS Cosmetics
Said to be inspired by the decade that gave us Zubaz pants, scrunchies, slap bracelets and henna tattoo chokers, the newest NARS
luxury cosmetics
collection is a fresh assortment of rainbow hues and technicolor blends.
Sure, spring is right around the corner and people are ready to whip out the color, but does that mean that
NARS Cosmetics
will be able to make a vivid cyan and parakeet green eyeshadow duo wearable? A difficult task, to say the least (unless, of course, you are Katy Perry); however, according to NARS, these unexpected color combinations give the brave wearer an endless variety of options— from subtle elegance to in-your-face pops of color.
While we realize that this color palette may make some people feel as though they "fell through the looking glass," if applied lightly, these bold hues can offer beautiful and unique looks for the warmer seasons ahead.
These modern eyeshadows are made of highly pigmented micro-fine powders that are long-wearing and crease-resistant, allowing for a smooth and even blend. The shadow pencils are great for travel or quick touch-ups, as these jumbo-sized tips are portable and deliver a velvety feel to lids for easy blending and layering.
The collection also contains a berry blush, burnt orange matte eyeshadow, a satin lipstick, and our personal favorite: the shimmery nail polish called Disco Inferno. This iridescent silver and green polish is both glamorous and edgy, making it fabulously versatile.
Fun and fresh, any risk-taker that is ready to spring into the new season will love the new NARS collection.