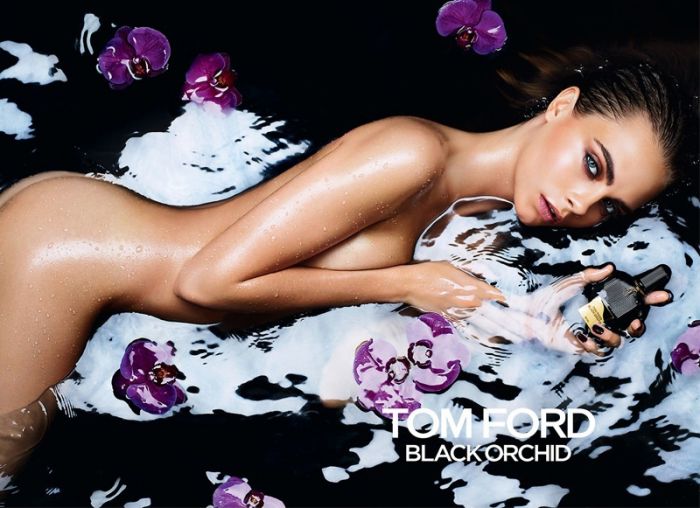 Photo Courtesy of Tom Ford
At first glance the new Tom Ford fragrance campaign looks like any other—a totally nude model strategically positioned in a way that calls attention to both perfume and privates—until we realized it was Cara Delevingne sitting half naked on our computer monitor. Scoring the new Tom Ford Black Orchid fragrance campaign, Delevingne took to her Instagram to post the first photo to her over six million followers. Shot by Mario Sorrenti, the image shows Delevingne giving a strategic pose in a shallow pool of onyx water surrounded by violet orchid petals. Holding the fragrance just above the surface, we barely notice the black bottle against the dark depths—but then again, that's not what most guys are looking at anyway.
Delevingne's posterior aside, the fragrance, which holds note of orchids and spice, seems perfect for the 22-year-old, as it's one of Ford's most sensual fragrances, and she's been cranking up the sex appeal as of late with her YSL Beauty and Topshop campaigns. Plus, the British blonde also snagged not one, but two September Vogue covers for both American Vogue and Vogue UK. Personally we're looking forward to her next stunning campaign as this fall seems to be all about Delevingne.