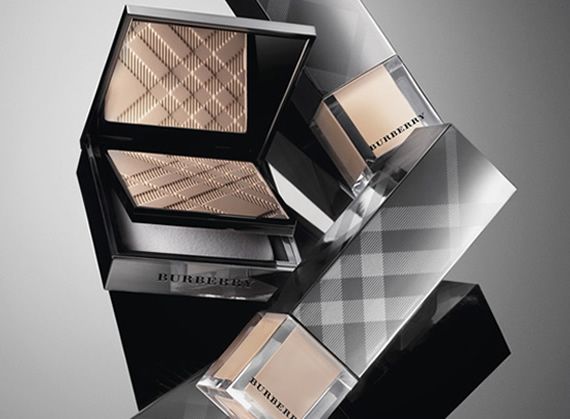 Health & Beauty:
As elegant and innovative as its classic
trenchcoat
,
Burberry's
new beauty collection is well packaged and well-colored.
Couched in sleek compacts and modern lipstick tubes, Burberry's beauty collection features the signature Burberry plaid, softly impressed into compacts and hinted on lipstick tubes.
The new line is inspired by Burberry fans, says Burberry Creative Director Christopher Bailey, who realized that while Burberry offers clothing and accessories, fans didn't have cosmetics.


"The colors are taken from the signature Burberry color palette ? natural, light, timeless and iconic. We have been inspired by our beautiful stormy, cloudy, misty, hazy skies followed by the gentle glow of the British sun," explains Bailey.

Just as elegant as the neutral shades of each product, from makeup base to mascara, is the packaging each cosmetic comes in.

"The packaging feels incredibly luxurious and elegant as well as evocative and sentimental. The experience of opening and unwrapping the makeup is as exciting as the product itself. The packaging subtly brings together all the influences and inspirations, and it's something that feels precious ? it's a beautiful object, one that you want to keep long after it's finished," says Bailey.

Burberry beauty can be found at Nordstrom.com, priced between $27 to $55.