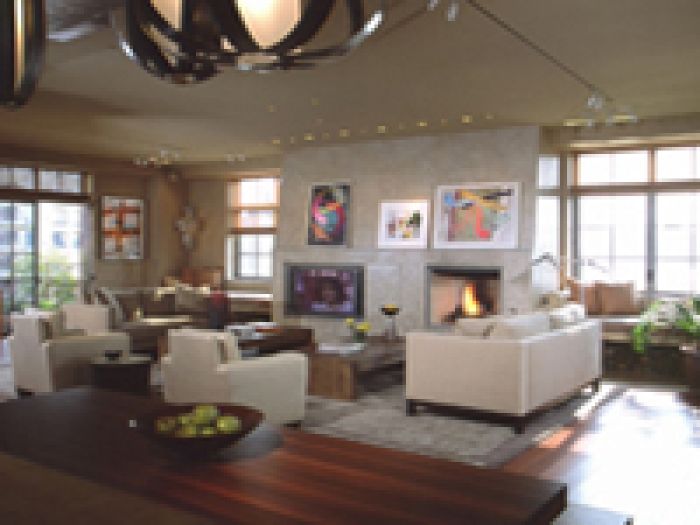 Eco-Conscious Designs and Home Decor:
While the objective of most enterprising efforts is to remain in the black, when it comes to residential and commercial designers, it is those clearly focused on the green movement that have a fighting chance of staying in the black. Clodagh Design, a leading design and architecture firm, is among the industry's leaders in eco-consciousness designs for commercial, residential, spas and hospitality projects.
The award-winning designing woman of one-name identity is a tour de force with accolades from industry insiders and consumer publications alike. Both have recognized her hugely successful 25-year career as a designer and as the owner of top design firm with worldwide recognition.
While predictability is never a characteristic of a Clodagh design, the usage of natural materials, such as stones, metals, and woods, in conjunction with the precepts of feng shui and Zen methodology to achieve unilateral form and function is the foundation of all Clodagh designs. Whether it is a residence or a customized retail space, projects by this firm converge Eastern and Western cultures fluidly with flowing artistic leeway applied liberally.
A recent delivery of this edgy luxury eco-consciousness is spotted at the guestrooms and common areas of the new W in Fort Lauderdale, Fla. The vast Nemacolin Woodlands Spa in Laurel Highlands, Pa., a spa on the list of top-100 spas in the world with more than one major publication, is another sighting of the firm's eco-minded sustainable creativity. The arduous company also designed the interiors and the common areas for the 450-unit, 23-story Caledonia Condominium on Manhattan's west side.
Clodagh is a member of the hall of fame of Interior Design Magazine and has been named to the top-100 lists of designers by industry stalwarts, such as Architectural Digest and Hospitality Design. The New York Times, Esquire magazine, and New York Living are but a few of the well-known publications that have featured the designer's works.
The enterprising Clodagh is a diverse organization with three business models headquartered in NYC's NoHo district. Clodagh Signature is a product-design group, and Clodagh Collection consists of home furnishings and accessories with licensing agreements with upscale luxury brands. The Ireland-born designer also is the author of two books: Your Home, Your Sanctuary and Total Design, which include her four C's of design: contemplation, cleansing, clarification, and creation.
For more information, visit www.clodagh.com.
For LxM James Rothaar