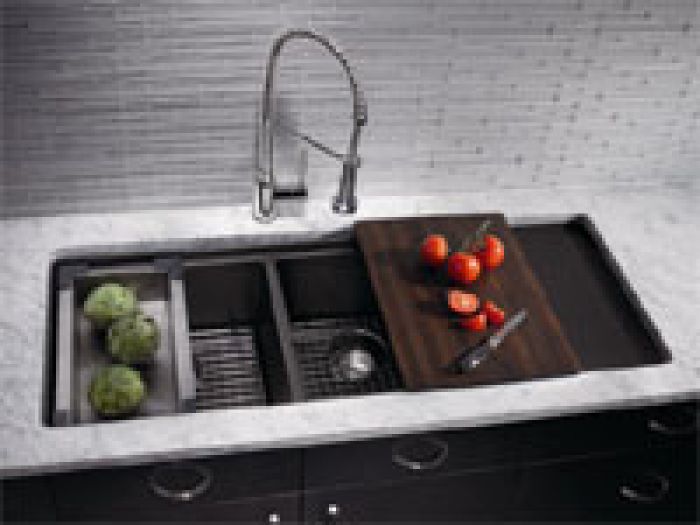 Luxury Sinks:
The sink is the true workhorse of the kitchen and a functional piece that is beginning to take center stage as a design element. BLANCO, a 75-year old German company known for their innovative designs and quality engineering, offers three new trends that are changing how designers look at the kitchen sink.
Add a splash of color
Stainless steel sinks have been the mainstay in American kitchens for decades. They are durable, affordable and easy to clean, but now a new color trend is in full swing with almost a third of the market looking to color sinks. "We are seeing a movement toward natural or stone composite sinks in rich, warm colors like brown or classic black that deliver a combination of fashionable design and durable, easy to clean surfaces," states Tim Maicher, Director of Marketing at BLANCO. "These sinks also complement many of the granite countertops found in today's homes."

BLANCO's SILGRANIT® II is a new line of natural stone sinks made from 80 percent granite and 20 percent acrylic resin. While silky smooth like natural stone, its patented formula makes this sink collection impervious to stains and scratches. SILGRANIT II is completely non-porous and is the most cleanable, hygienic and durable sink on the market today. SILGRANIT II comes in five fashion-forward colors.




Flush with style
Kitchen and bath professionals are hungry for the next new thing and MicroEdge™ by BLANCO is an innovation that is tailored for today's marketplace. MicroEdge™ is an inset design that's easy to install - but looks like an expensive flushmount. Flushmounted sinks require a high level of skill on the part of the stone fabricator, resulting in a luxurious look that's in demand. MicroEdge's ultra-fine rim gives this sink a nearly seamless edge.
It's an elegant alternative to traditional undermount or drop-in styles - achieving a flushmount look without the installation hassle/expense. Everyone wants more for less and this allows homeowners and designers to update their kitchens without having to replace a countertop. And the fine rim makes it easier to wipe countertop crumbs right into the sink basin.

Accessorize when you buy
Give your sink a little "bling" with customized kitchen accessories, such as cutting boards, colanders and sink grids. You might pay a little extra for the accessories that are especially made for your new sink, but you'll have a custom, quality item that fits your sink and will last years longer than what you can buy in retail stores. Many sinks come with fitted covers/cutting boards that maximize countertop space and let you prep food right over the sink. Customized colanders and grids offer protection and efficiency for the shape of your sink. Designers may not always offer to specify accessories when they install your sink so be sure to ask what's available before they place the order. Or visit the manufacturer's website to see what your options are.

For JustLuxe Lori Dolnick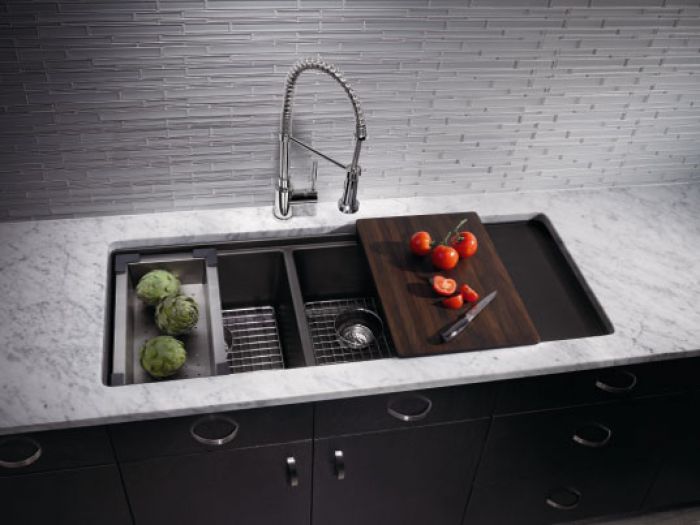 BLANCO sinks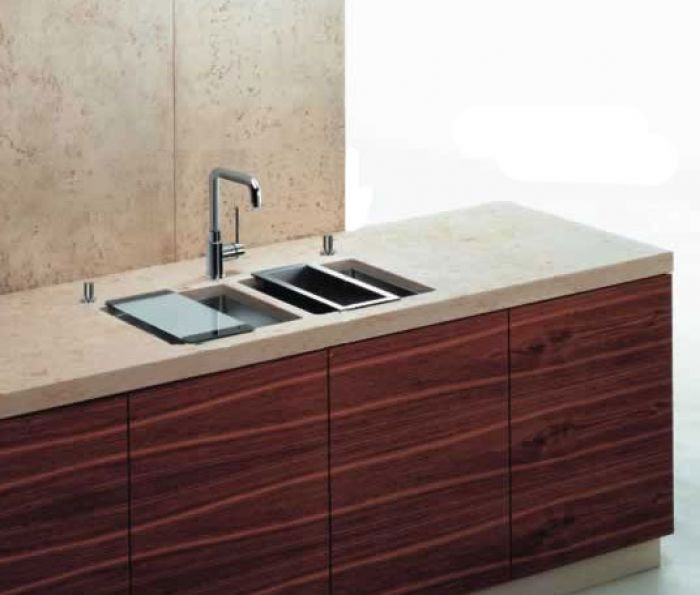 BLANCO sinks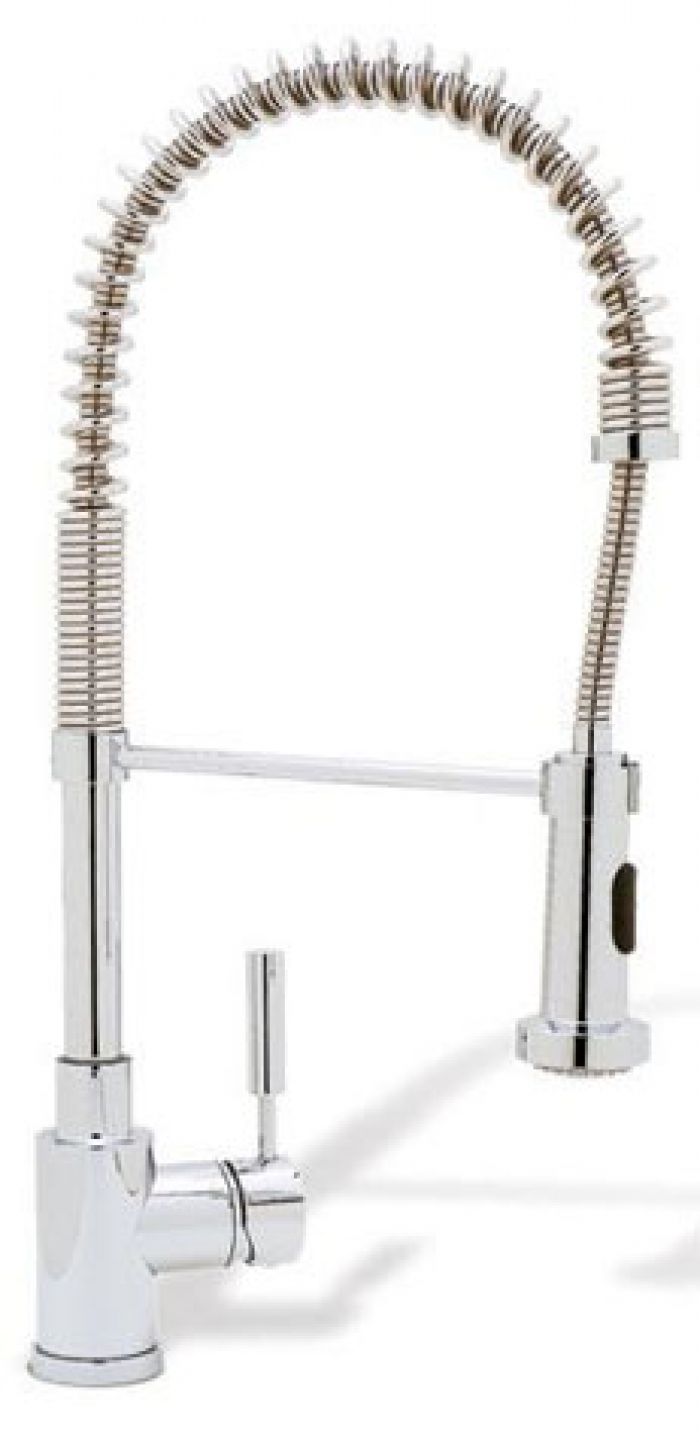 BLANCO sinks