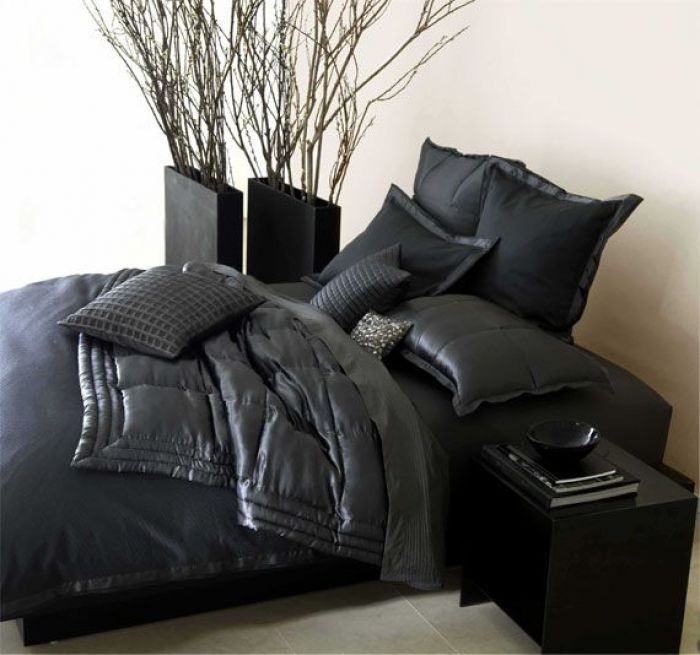 Home Decor:
Donna Karan: The name and brand synonymous with the New York Woman. The Donna Karan empire spans the globe and has changed the way women dress and accessorize themselves. Now, the brandís reach has expanded into the womanís home with the Modern Classics home collection.
All the standards that have made Donna Karan a major player in the fashion world for decades now apply to her undeniably luxurious bedding.
Designed for effortless simplicity, the flexible, interchangeable pieces that make up the collection follow in the same vein as Donna Karanís ready-to-wear collections do: offering pieces to women and allowing their senses to respond for their own look. The home collection is no different.
From 400-thread count sheets and pillowcases, the collection is constructed from the utmost in luxurious fabrics for an exceptional nightís sleep. After experiencing a night with Modern Classics, it is hard to imagine slipping between any other sheets. While incredibly rewarding to the touch, the collections offer enough layering options so you will be comfortably surrounded, regardless of your climate.

While My Essentials contains the fundamentals of bedding, the seemingly most basic of pieces stand out with small, sophisticated touches: the flat sheet is decorated with tuxedo pleats at the hem, as are the pillowcases, the fitted sheet has an all-around elastic for easy fit, as well as an 18Ē deep pocket to fit most luxury mattresses.

Above the sheets is the duvet, crafted to a lustrous finish. A liquid silk flange frames the duvet cover as an added compliment to the textured fabric and incorporates the metallic hues of the collection.

The last layer to apply is the weightless, luxe quilt. 100% silk reverses to cotton, this is the quintessential foundation piece that elevates the bedding to a truly exclusive experience. Add to this the quilted, silk shams and the bedding has gone from exclusive to opulent.

The Modern Classics are offered in a serene palette with the illuminating shades of White Gold, Rose Gold, Black Ice and Platinum Ash; four shades that will integrate smoothly into your existing bedroom dťcor while allowing the silk to add its own glowing element.

While we all look to add luxurious aspects to our lives anywhere we can, adding a little ďluxeĒ to the home never hurt, especially when that luxury element is your bedding. Donna Karanís simple yet indulgent Modern Classics collection ensures that the way you sleep will be forever changed. The Modern Classics collection, as well as her other home collections, are available at Bloomingdales and at Donna Karan Home.