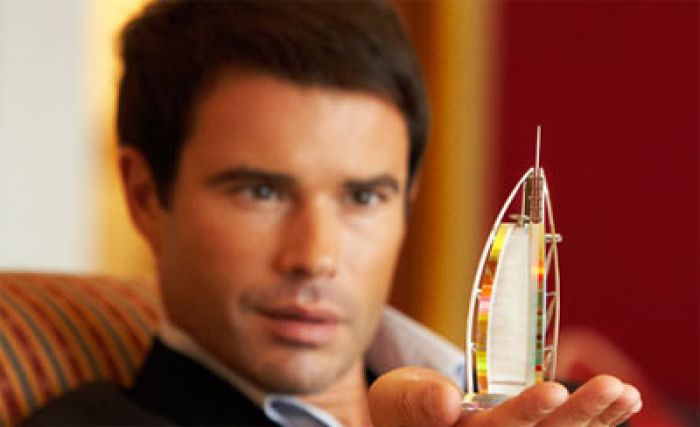 Home Decor:
If you canít make it to one of the Jumeirah Hotels & Resorts, the Dubai-based luxury international hospitality management company will come to you with the
Jemeirah Collection
, an online retail site featuring the same high-end products found in the groupís elite chain of hotels and retail shops.
The Jumeirah Collection invites you to ďbring luxury homeĒ with an outstanding collection of luxury goods. No matter who you need a gift for, or if you want to pamper yourself, the site offers the Burj Al Arab Bed, designed by DUX. You can also have your own at-home spa retreat in a super-soft Burj Al Arab bathrobe.
Elsewhere on the site, explore accessories, souvenirs, beachwear, lifestyle items and corporate gifts as well as the very special limited edition Burj Al Arab Swarvoski Crystal and special Leather Collection.
If you are traveling, the site also allows you to pick out items you want stocked in your room before your arrival.