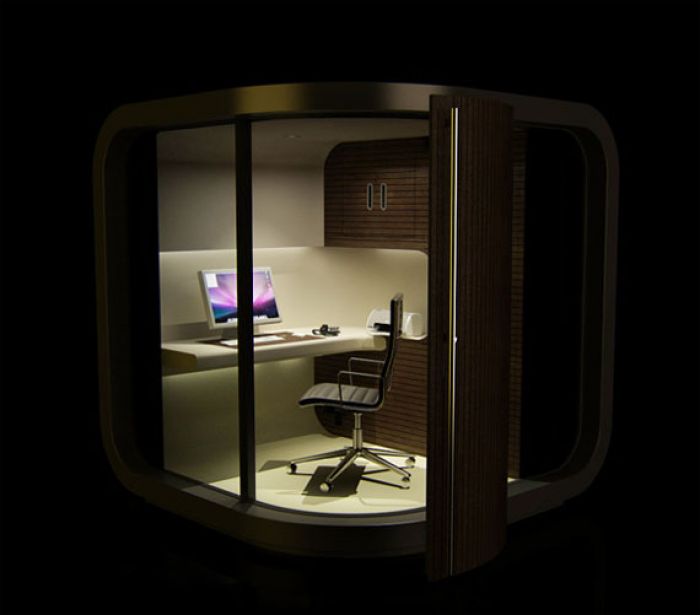 Home Decor:
It seems like more and more of us are beginning to work at home or at least tele-commute for part of the week. If you do, then you know how hard it can be to get into "work mode" as you rearrange the kitchen table into a workspace or crowd a desk into the bedroom. It would be much easier to have an office to go to, like the
OfficePOD
.
The London-based company that introduced the OfficePOD originally intended it to reduce commuting and the environmental waste factors associated with it. More recently, they've introduced a consumer-friendly version that fits into any corner of a property to help separate home from work.
Because of their small size, about 7 square feet, OfficePODs don't usually require building permits, making them an easy way to create a new home office space. In addition, they can be delivered and assembled all in one day for $24,000. If you can't commit, the company also offers leasing options as well.
The high-quality OfficePODs promise to bring better balance into your life by providing a separate and functional working space just outside your home.