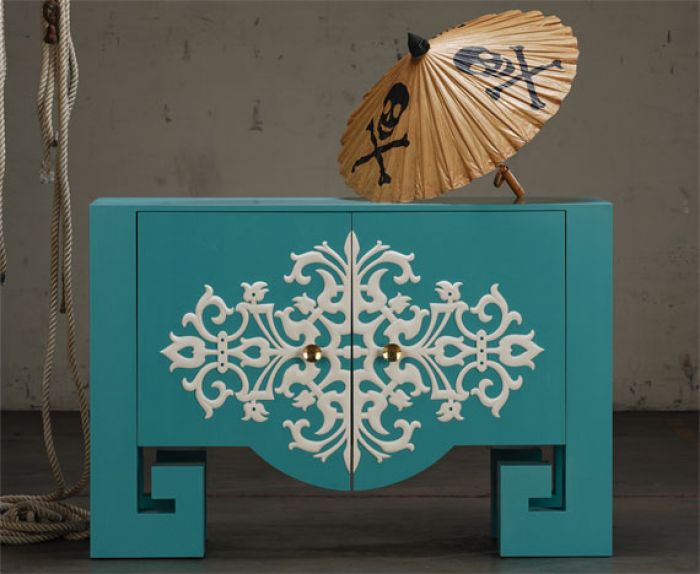 Home Décor:
Home décor isn't always as fashionable as its clothing design counterpart, but Shine by SHO is different.
Created by Susan Hornbeak-Oritz, the Shine by SHO collection is a global expedition of the designer's travels and offers a range of styles for the most fashion forward lifestyles, from vintage to modern.
Shine by SHO includes a range of upholstered furniture. Each piece offers a unique surprise, whether it's in the form, shape or detail. The Audrey Sofa has cutout arm holes with detailed brackets, making it a fun way to enjoy runway fashion in the living room.
Other very special offerings include "casegoods," cabinets and tables with wild etchings and bold designs that manage to be sleek and sophisticated. Shine by Show also has a selection of accent furniture, lighting, textiles, artwork and accessories to give every home a piece of beauty and a reason to shine.
SHO says, "I have always been drawn to capturing the essence of beauty in all its forms."

For JustLuxe Carly Zinderman