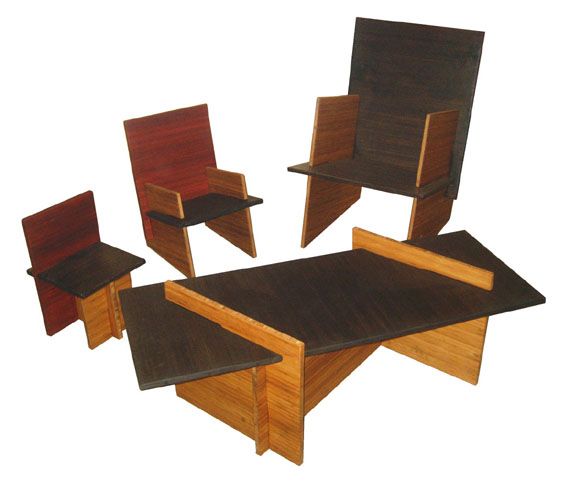 Home Decor:
Miami-based furniture designer Facundo Poj is always creating something to make your run of the mill furniture look extra boring and his new collection is no exception.
The new collection from Facundo Poj, Machine 87 is created entirely from bamboo. Like his other collections, the new pieces have no nails, screws or glue. Instead, they are assembled using a simple groove-joint system that doesn't require any tools.
Merging art with function, Machine 87 includes a coffee table with creative angles and matching chairs, a lounger and straight chair, as well as mini versions of both.
Machine 87 is 100% bamboo and includes both children and adult furniture that can be found at
FacundoPoj.com
.