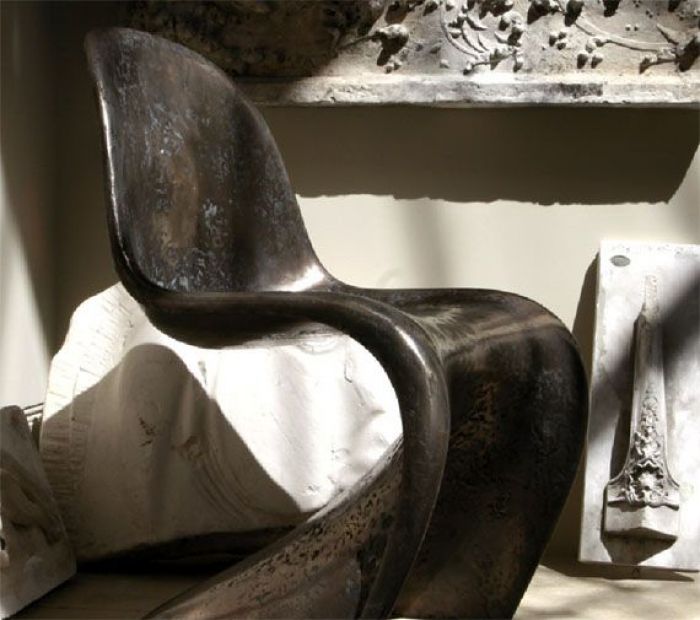 Home Decor: London-based design studio,
Based Upon
is the brainchild of twin brothers Richard and Ian Abell, who have been making the ultimate in bespoke home décor pieces since 2004.
Based Upon's unique designs and creations are each based upon an individual inspiration, which are specially tailored according to the client or space they are working on. Each piece is hand-sculpted, meticulously detailed, personalized and uniquely created in the London studio.
What makes Based Upon so special is their ability to create personal souvenirs and mementos, Legacy objects, which double as functional. In addition to private commissions, Based Upon also offers a store with pieces available to buy.
One of Based Upon's most interesting projects is the Celestial Hope. For the atrium of a three story private superyacht, Based Upon commissioned a metal silver textured integrated artwork encompassing a canopy of falling leaves.
Currently, the Based Upon team is working on furniture commissioned projects in New York, Hong Kong, Mustique, India and in London. In the past, they have created signature pieces for Nobu Berkeley, Marco Pierre White's Luciano, the Mayfair Hotel, the Langham, Fortnum & Mason, Harrods, Donna Karen stores, Nobu Milan and Gordon Ramsay Royal Hospital Road and Maze.