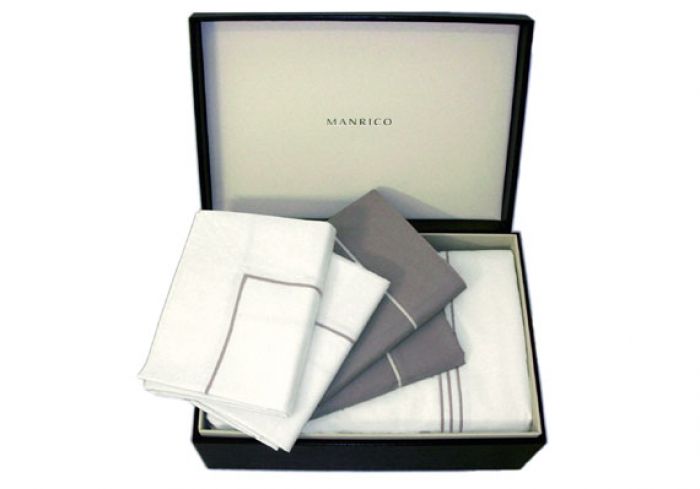 Home Decor:
You know how snug and soft it is to be draped in cashmere by day? Now Manrico, an Italian company, is giving the chance to experience that same comfort by night, with luxurious cashmere sheets.
Manrico, founded in 1993 has become a leader in cashmere manufacturing and their sheets are a perfect blend of cashmere and technology. Thermo-regulating, the cashmere sheets keep you warm in the cold and cool when it is warm. Easy to care for, the sheets are washing machine and dryer safe.
Not only are the sheets available in more than 200 colors, the company also personalizes and takes special requests. The sheets have proved so popular that Manrico also offers cashmere furniture as well.