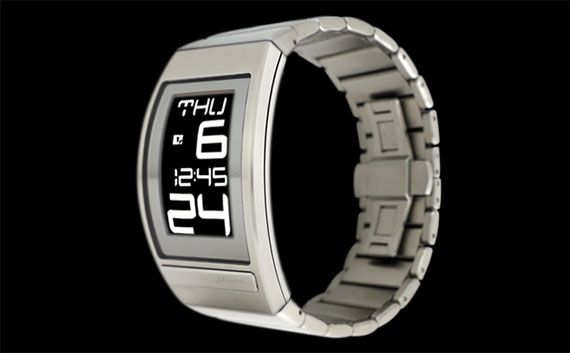 Phosphor has just introduced its new super sleek World Time Watch, a luxury chronometer featuring E Ink's electronic paper display
technology
.
The new watch is one of the only timepieces in the world to utilize similar electronic ink technology found in Amazon's Kindle. It is also one of the only curved digital watches available.

The new World Time Curved E Ink digital watch offers the ability to select from 24 time zones for one display mode, while simultaneously displaying a second time zone. The dual time zone display can be configured to show the time of day, or both the date and time, in either oversized or conventional-sized segments.

The beautifully designed watch features a sleek, ultra-thin, curved case only 9.3 milimeters thick. Whether you are traveling on business overseas or just looking for something new and fun, this versatile timepiece offers an assortment of functions and display modes.

You can easily set the watch to display four different modes: time of day and world time, time of day and calendar, time of day large or time of day small. The display is composed of pure black and white particles, which allow contrast comparable to that found on a printed page. It is more than twice the contrast of a conventional LCD panel, making it easy to read in direct sunlight.

The coolest feature just might be its viewing cone of 180 degrees. One can view the time with a quick glance from any angle. Since the display technology is reflective, no backlighting is required. One of the best parts about this low-energy watch is that it requires no power to maintain an image, extending the overall battery life.

The watch is available in a variety of bands, including white polyurethane, stainless steel, black polyurethane and black leather. Prices for the watch start at $150 and can be purchased online at www.phosphorwatches.com.