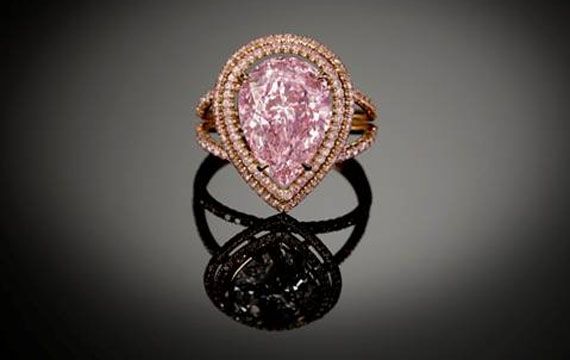 Rau Antiques has some super fancy gift ideas for last minute luxury buys this
Valentine's Day
. The luxury antique house has acquired some pink diamond rings that are sure to create a memorable holiday.
Pink is a central color of the day and celebrates love. Because of this, at the center of these super luxe rings are large pink diamonds, sure to melt any heart.


The Cassel Pink Diamond is a rare purple-pink, pear-shaped, 4.71 carat diamond set in rose gold and valued at $1.4 million. Crafted around 1900, the Cassel Pink Diamond was previously owned by the famous English banker and royal financial advisor, Sir Ernest Cassel.

Or there's this 10.02 carat cushion cut pink diamond, encircled with one carat of pink diamonds and set in rose gold, valued at $1.3 million. The "Light Fancy Pink" diamond is a rare color, highly prized by collectors as it is seldom found naturally.

While these pink diamond rings certainly stand out, Rau Antiques has plenty of other ultra-luxe jewelry options that can be found at www.rauantiques.com.