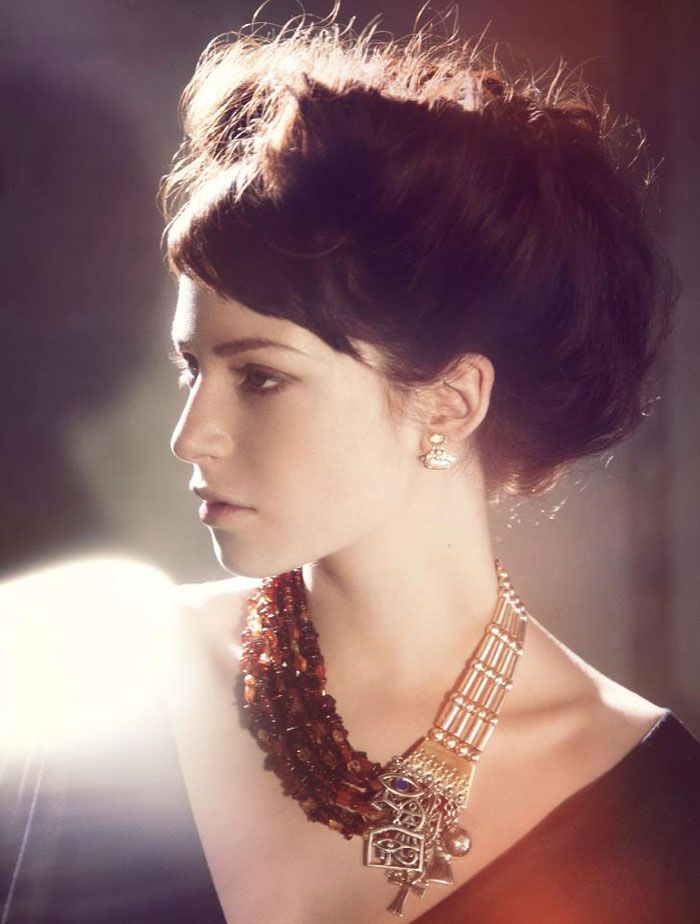 Photo Courtesy of Azza Fahmy
If you've ever watched Elizabeth Taylor in her unforgettable portrayal of Cleopatra and pined for her bold and beautiful jewelry, then you are not alone.
Luxury jewelry
brand Azza Fahmy understands this desire for the daring and dramatic, thus the label created a line that will have you unleashing your inner Egyptian princess and wishing that Richard Burton would come sweep you off your feet.
Founded in 1975, CEO and Chief Designer, Azza Fahmy, has since formed an enticing jewelry line that has won international recognition as a leading design name in the Middle East. With fleeting trends and seasonal styles, Fahmy has remained true to her hand-crafted collections inspired by her own rich heritage as well as various other cultures. Fahmy and her two daughters now work together to create unique jewelry that is far more indicative of art than accessories, incorporating distinctive shapes, colors and calligraphy as well as precious and semi-precious stones.
Azza Fahmy's newest line is fittingly entitled the Nostalgia Collection, and showcases 28 extravagant pieces made in celebration of some of Fahmy's finest handiwork throughout the past decades. With intricate and elegant detailing, each piece tells a story and transports the wearer to a different place and time. These transfixing pieces incorporate a variety of Pharaonic, Ottoman, classical, and cultural muses and references, and are beautifully characterized with stunning Azza Fahmy filigree (the twisting of very fine silver or gold threads to form lace-like decorations) craftsmanship. This intricate layering technique is scarcely used today, and Azza Fahmy is among the few designers that still skillfully incorporate it into designs.
Allow yourself to revel in these stunning pieces, which also include contemporary items designed for men (because every princess needs her prince.) Prices for these attractive accessories start at $150 and go up to $3,990.