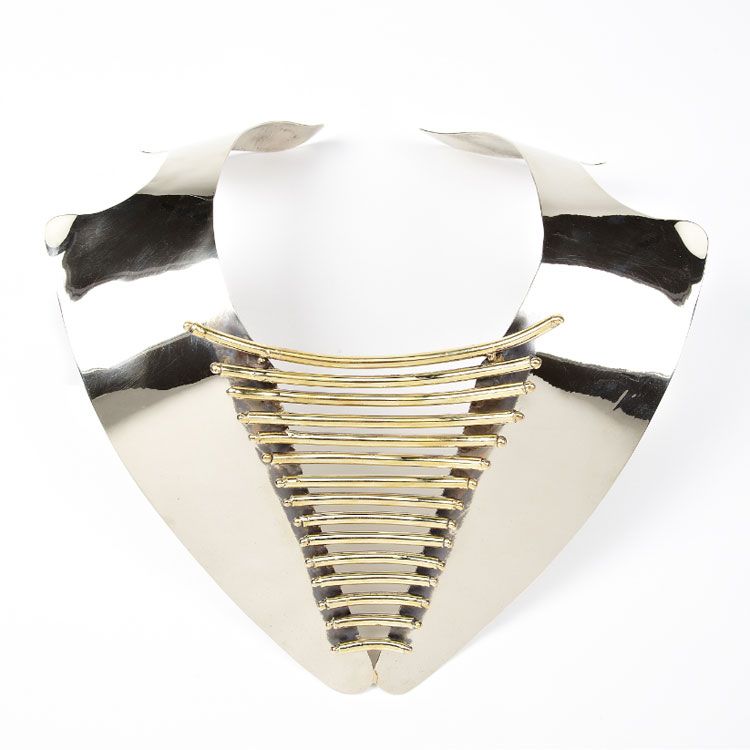 Photo Courtesy of Anndra Neen
Talented sisters and business partners Phoebe and Annette Stephens grew up surrounded by creative family members to fuel their artistic desires– a support system that ultimately helped the design team create their own
luxury jewelry
line: Anndra Neen.
Their grandmother, Annette Nancarrow, was married to the avant-garde composer, Conlon Nancarrow— and was a painter, sculptor and jewelry designer (some very good genes, n'est-ce pas?) If you're an avid jewelry collector then perhaps Annette's name rings a bell, as her designs were collected by the famous Frida Kahlo, Anaїs Nin, Helena Rubinstein, Peggy Guggenheim, Elizabeth Arden, Dorothy Miller, and Mrs. Harry Abrams— and were even sold at the upscale specialty store Henri Bendel.
This chic costume jewelry line contains an assortment of rustic yet undeniably elegant pieces handmade from copper, brass and nickel silver by artisans in the design duo's native Mexico. Using the pieces of their grandmother's eclectic collection as inspiration, the sisters have incorporated design qualities all their own, utilizing their own interpretations of antique European jewelry, ancient Egyptian motifs, Japanese design elements and Bauhaus graphics. Bold and daring, these stunning pieces have been worn by some of today's most noteworthy celebrities, including Jessica Alba, Drew Barrymore, Nicole Richie, Anna Paquin and even First Lady, Michelle Obama.
Through a combination of Old World elements and futuristic flare, Anndra Neen has created a line that transcends trends and fearlessly adds flavor to any outfit. The Spring/Summer 2013 collection was inspired by the musical production numbers of the influential Hollywood movie director and musical choreographer, Busby Berkeley.
By using the sleek and clean geometry popular in the 1930's and combining it with their signature organic and repeating motifs, Anndra Neen's pieces beautifully showcase fluid cohesion similar to that of Berkeley's dancers. Through different design features that, when combined, skillfully complement each other, the sisters have created a harmonious collection that displays controlled movement through an assortment of different metals and design highlights. Prices range from $125 to $745.