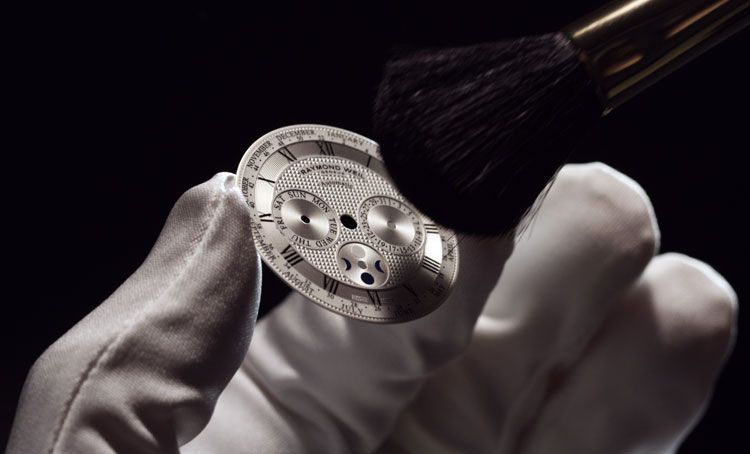 Photos Courtesy of Raymond Weil
The luxury watch and jewelry world?s most prestigious and anticipated event of the year commences today for a week-long exhibit that is sure to be fantastic. Held in Geneva each spring, the fair features around 1,800 companies who wish to showcase their timepieces, jewelry, and precious stone pieces along with the latest developments and innovations within their respected industries. This year, one brand whose selections we have been particularly looking forward to seeing is
Raymond Weil
, and it just so happens that the Swiss label is helping kick off this year?s coveted event in a musical way.
We?ve already gotten a taste of the kinds of
designs that Raymond Weil will present this year
, but we?ve also just learned that the brand will be debuting a brand new film at the Geneva fair. From the moment Baselworld opens today, the film will be on display for visitors to see how music inspires the Swiss watchmaker. ?Precision is my Inspiration? parallels music and watchmaking and draws similarities between the two masterpieces and displays how they are intimately bound together while simultaneously paying homage to one of the greatest musical geniuses of all time, the one and only Mozart.
"Inspiration is what is found at the basis of each work of art; precision is the indispensable condition required for achieving excellence." Meant to inspire and educate the audience, "Precision is my Inspiration" reinforces Raymond Weil's passion for and partnership with the music industry. In addition to this music marketing initiative, the
luxury
brand has also supported the VH1 Save the Music Foundation for the past three years and has partnered with artists like LeAnn Rimes, Colbie Caillat and Jordin Sparks as a part of the foundation.