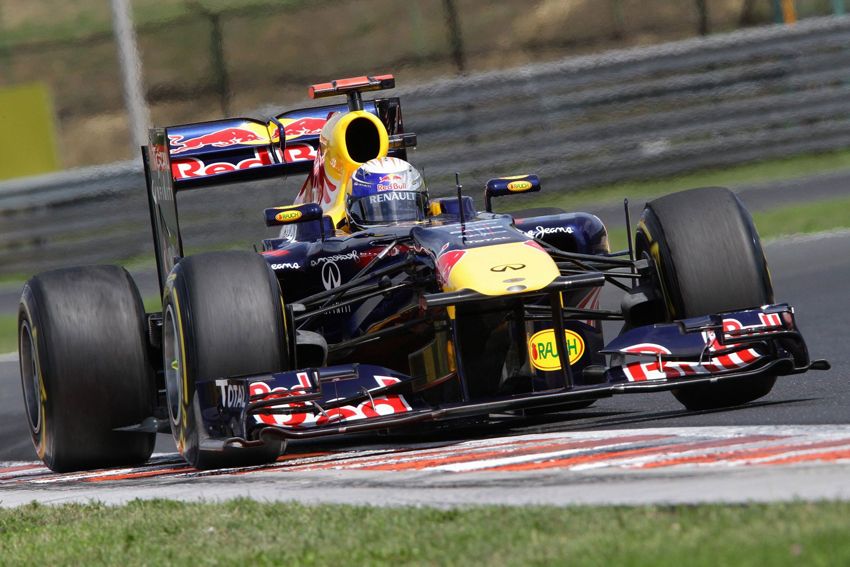 Photo Courtesy of the Monaco Grand Prix
For racing fans, this weekend was less about Memorial Day and all about the Monaco Grand Prix. Nico Rosberg took home the title of champion, beating out Mercedes teammate Lewis Hamilton. And if you couldn't be there to enjoy the high-octane action, there is still a way to fashionably show your love for the motor sport. Luxury watch brands have been partnering with cars, drivers and competitions long before we could stream the race to our iPads, and to celebrate the event (and have an opportunity to look good while doing it), we're bringing you our favorite horology and automotive collaborations—from brand new partnerships, to those hard-to-get limited editions that paid homage to the greats.
Photo Courtesy of Christopher Ward
For those that need to own a piece of the race, Christopher Ward's limited-edition C70 DBR1 Chronometer is a match made in heaven, with a back plate made out of the metal from the Aston Martin DBR1/2 that won the 24 Hours of Le Mans in 1959. The auto sold for £20 million recently and is one of the most expensive cars in the world. During restoration Christopher Ward acquired a piece for their limited run of racing watches.
Photo Courtesy of Hublo
Limited-edition is the name of the game in racing watches and the more exclusive, either by location, production pieces or availability, the better. Hublot is a popular brand with Ferrari, but their latest collaboration, the Hublot Big Bang Ferrari Singapore Limited Edition is just that—limited to Singapore. If you're willing to jump on your private jet and head over there, there is a gorgeous racing watch waiting for you. Accented entirely in red with black titanium accents and 1241 Unico flyback chronograph movement, the watch was unveiled at the Singapore Grand Prix as part of a special exhibit.
Photo Courtesy of Porsche Designs
The name McDreamy will likely mean more to the ladies, but for racing fans, Patrick Dempsey is more than just the hunky doctor that visits us every week via Grey's Anatomy. The actor is also a professional race car driver and founder of Dempsey Racing, who recently announced plans to partner with Porsche for a limited edition chronograph to be released June 15. The best thing about this collaboration is that it has yet to be released, which means collectors still have an opportunity to get their hands on it.
Photo Courtesy of Hublo
Three-time Formula One World Champion Ayrton Senna may have lost his life at the young age of 34, but the racing legend lives on through family, friends and admirers including luxury watch brand Hublot. The luxury watch brand created the Hublot MP-06 as an homage to the racer, with his logo at the 9 o'clock hour and a collectable box that comes with a miniature reproduction of his helmet. A full collection, with additions that have been unveiled in 2001, 2009 and 2010 respectively, the fourth edition was designed to be the most powerful with 155 components, a five day power reserve and only 41 pieces to be made.
Photo Courtesy of BRM
There's nothing better than owning a piece of the action, and French watch brand Bernard Richards Manufacture took that into consideration when creating their one-of-a-kind BRM CNT-44-GULF. Channeling the legacy of Gulf Racing, the brand designed a watch that encapsulated an actual vial of motor oil from a previously driven Gulf Racing Lola LMP2 racecar. Decorated in the iconic orange and blue around the dial, strap and encasing, the watch was limited to 100 pieces.