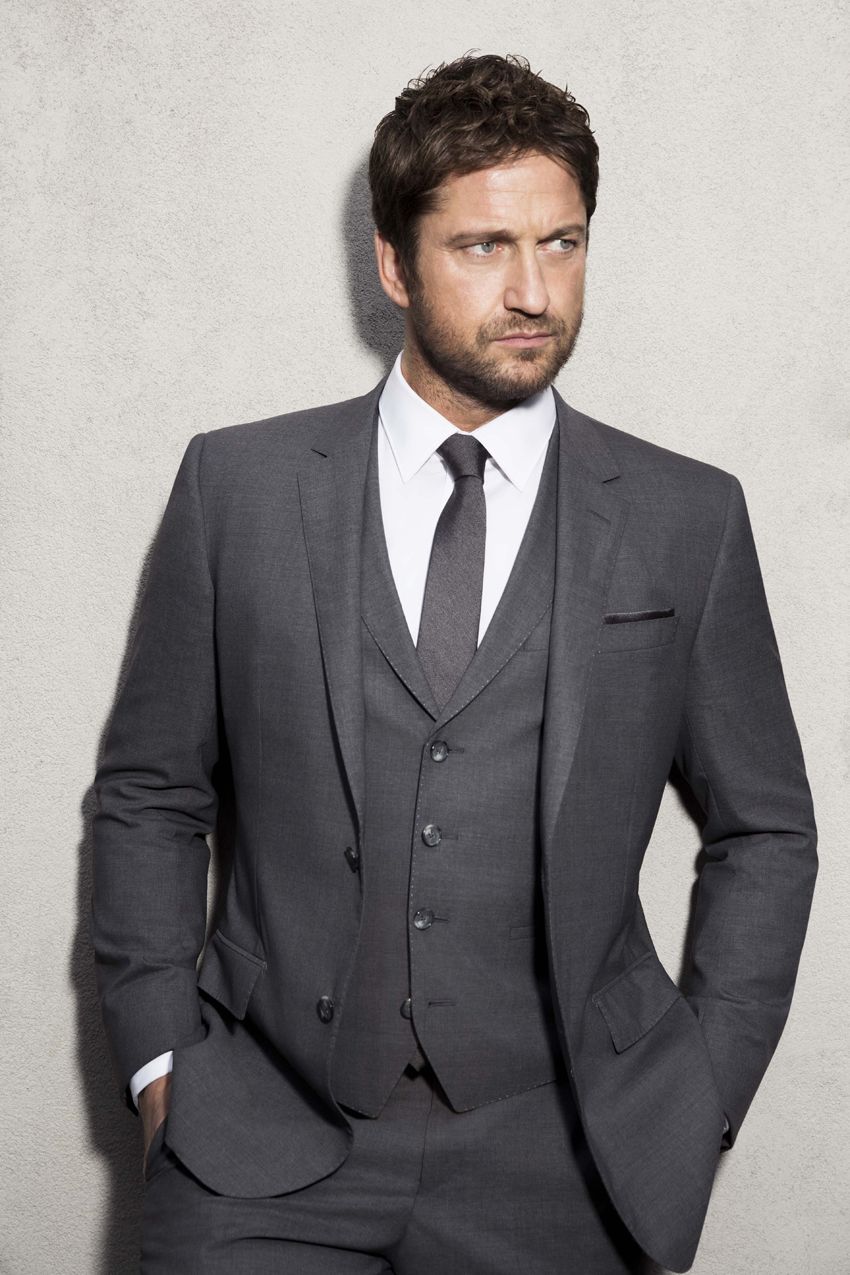 Photos Courtesy of Hugo Boss
While we have no problem with Hollywood's sexiest men fronting fragrance campaigns, we can imagine some guys might be put off by a bottle of cologne being sold by, let's say, James Franco. If you're a rugged gentleman with the gritty facial hair to match, the literary pretty-boy is not your spirit animal. But Gerard Butler might be. Fronting his first fragrance campaign, Butler has just been named the latest brand ambassador for Hugo Boss' BOSS BOTTLED fragrance, and will appear exclusively in a new television and print advertising campaign this fall.
"It's a generous compliment to be named an ambassador for an iconic luxury brand as BOSS Parfums," said the 300 star. "I've always admired the brand's classic and modern appeal which I try to infuse into my own personal style. And BOSS BOTTLED really captures that essence of effortless sophistication that all men can easily incorporate in their daily lives." Blending the attributes of a modern gentleman with his action-star persona is exactly what makes Butler such a man's man. Women love him and men want to be him—or at least smell like him.
"It's a true pleasure to welcome Gerard Butler to the HUGO BOSS family as the new ambassador for BOSS BOTTLED. With its enduring reputation for success, BOSS BOTTLED remains loyal to the belief that success comes to the man who grasps life with confidence. Gerard Butler is that man," added Guillaume Tardy, Global Marketing Director for BOSS Parfums. "His road to success is a constant, ever-evolving journey, but one that he approaches with confidence and drive. We are very excited to be working with him."