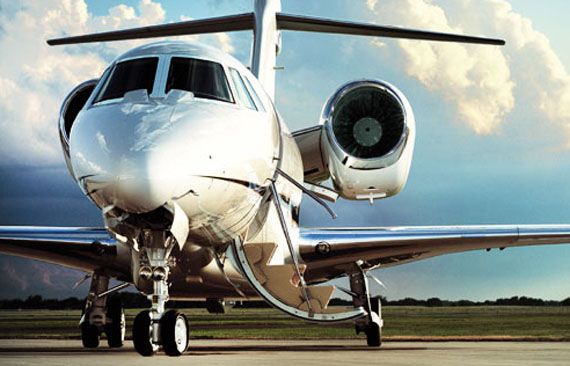 Photo Courtesy of CitationAir
Private-aviation company
CitationAir by Cessna
recently partnered with the Monticello Motor Club to provide patrons of both establishments access to a wider range of VIP amenities and luxury services.
The upwardly mobile firm also announced it is adding six Citation X airplanes to its fleet in anticipation of expected growth in business travel spending for 2011. The eight-seat Citation X can travel at a maximum speed of 604 miles per hour, meaning that it can go from L.A. to NYC in just over four hours; which is 20 percent faster than most planes making that same trip.

Partnering with the Monticello Motor Club means that customers of CitationAir will be invited to participate in a special half-day event that occurs twice yearly. The CitationAir High Performance Driving Experience makes it a day at the racetrack with breakfast, classroom instruction, private instructions and lunch. The guests can either use their car or rent an exotic for the day through from the MMC's stable of supercars.

"Monticello Motor Club strives, as we do, to provide its clients with the ultimate in customer experiences," says Steve O'Neill, CEO and president at CitationAir. "This new alliance will expand the opportunities afforded to customers; and we are very excited to have joined forces with the MMC."

Two additional private offerings from the MMC include CitationAir members being offered a substantial discount on the club's Taste of the Track package. Guests will receive private instructions and then drive the 556-horsepower Cadillac CTS-V on the track. With a top speed of 191 mph, it is currently the fastest sports sedan on the market. An exclusive breakfast and lunch also are included in the day.

The alignment of the luxury service providers creates measurable added value for customers of both companies. CitationAir flies Cessna aircraft exclusively and includes the Citation CJ3, the Citation XLS and the Citation Sovereign. Along with five-star level luxury accommodations, the race tract at the Monticello Motor Club features 22 turns, 450 feet air-sucking elevation changes and 1.5 miles of straights over a 4.1 mile circuit. The club is about a 90-minute drive from Manhattan.

Visit www.citationair.com to learn more.