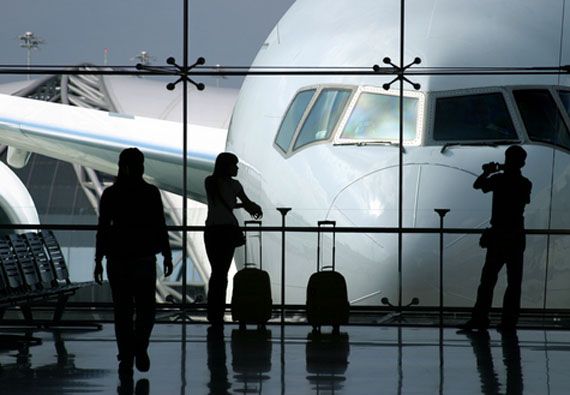 No matter how hard commercial aviation tries, veteran business travelers are finding ways to make flying tolerable and, dare we say, enjoyable.

Beyond route cuts, fare increases and a slew of added fees, recent in-flight fisticuffs between staff and passengers only go to show that passenger frustration with commercial aviation has reached its peak. You'd think $22 billion in additional profits last year would ease the vice-like grip on your wallet. That, or at least add a few inches of legroom.

If you must fly (and you probably do), finding ways to make the trip bearable may be dependent on your ability to effectively navigate the extensive rules and regulations of your general carrier - or take the advice of a few colossal business travelers who truly understand the system and can offer sound advice.


1) Take the earliest flight of that day possible; delays build as the day progresses. Also, take direct, non-stop flights whenever possible, the more stops, the greater the potential for delay.

2) Avoid hub airports at peak times and departing between 7 p.m. and 10 p.m. These are peak travel times and you can wait up to two hours to take off.


3) Always reserve your seat online as soon as possible, if given the opportunity.

4) Arrive early. Get to the check-in kiosk before the crowds arrive so there is less competition for an upgrade. Don't check in more than three hours early, however because airlines sell-out economy class seats first, leaving empty ones in first and business class cabins. When economy is overbooked, passengers are moved up front.

5) Use the right credit card. Many have redeemable mile features that can be used with a couple different airlines or you can use miles to buy an upgrade.

6) Avoid legacy carriers; they take your business for granted. Newer operators are more innovative and responsive.


7) When flying JetBlue, pay for Even More Legroom seats and get priority boarding as an additional perk.

8) When flying Virgin America, check for upgrades and reduced costs within six hours of travel.

9) Never fly, rent a car or stay in a hotel unless you are being rewarded; you are leaving your money on the table.

10) Loyalty pays (upgrades, free Internet, free breakfast, etc.).

If all else fails and, like many of us, you're thoroughly over the daily travel grind, convince your CFO to look at air charter. Activity increased 11 percent in 2010 and with business travel leading the rebound in aviation; private jet use continues to rise.

Due to a surplus of jets in the market, the barrier of entry has been significantly lowered and prices can actually be cheaper than commercial first class when flying with a group of your colleagues or to multiple destinations.