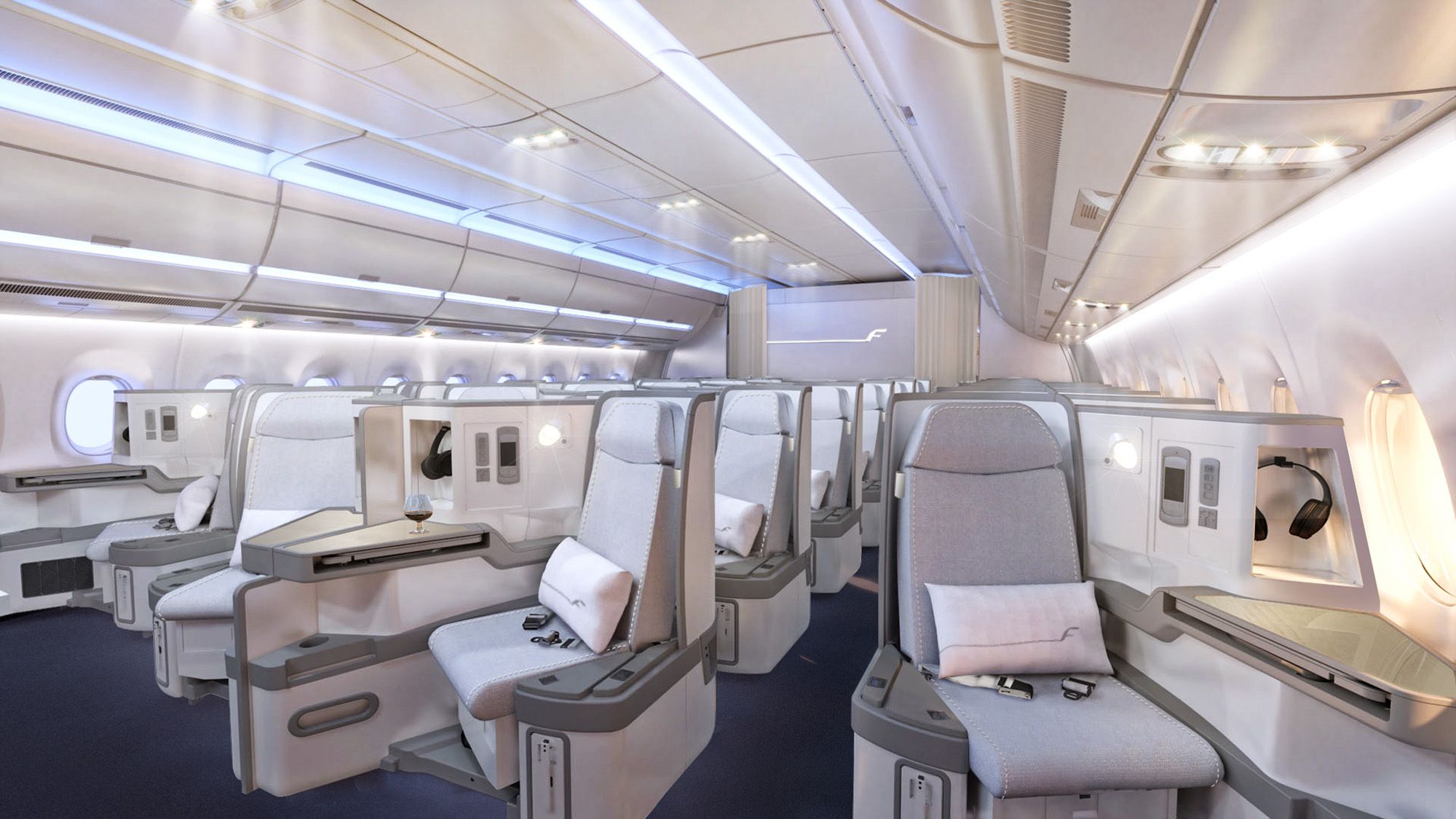 Photos Courtesy of Finnair
Last week Finnair revealed their new cabin design for their flagship next-generation Airbus A350 XWB aircraft, which is due for service next year. Designed by Helsinki firm dSign Vertti Kivi & Co. (the same company that designed Finnair's Premium Lounge at Helsinki Airport), the aircraft boasts a large cabin with panoramic windows and comfortable seating arrangements for business class passengers. Actually, economy got some upgrades too, with "comfortable Zodiac Z300 slim-line seats" (slim is the keyword here), but we know what seats we'll be booking.
According to designer Vertti Kivi, the team worked hard to create a special experience for their customers, even bringing in dynamic ambient LED lighting. Various colors are used to set certain moods to help relax fliers, "for example, when descending in the East the aircraft can be awash in warm orange tones, or surface interiors may glow in fresh blue hues when arriving in Helsinki."
Business Class' 46 Zodiac Cirrus III seats are arranged in a 1+2+1 layout, giving everyone aisle access, and each seat includes a 16-inch touch-screen entertainment system. In Economy you will find seats in a 3+3+3 layout, giving four extra inches of leg room and 11-inch touch-screen entertainment systems.
Finnair is planning on getting their new A350s (of which they have 11 orders) in the air by the second half of 2015, "initially serving Shanghai, Bangkok and Beijing, with Hong Kong and Singapore A350 service to be added in 2016."