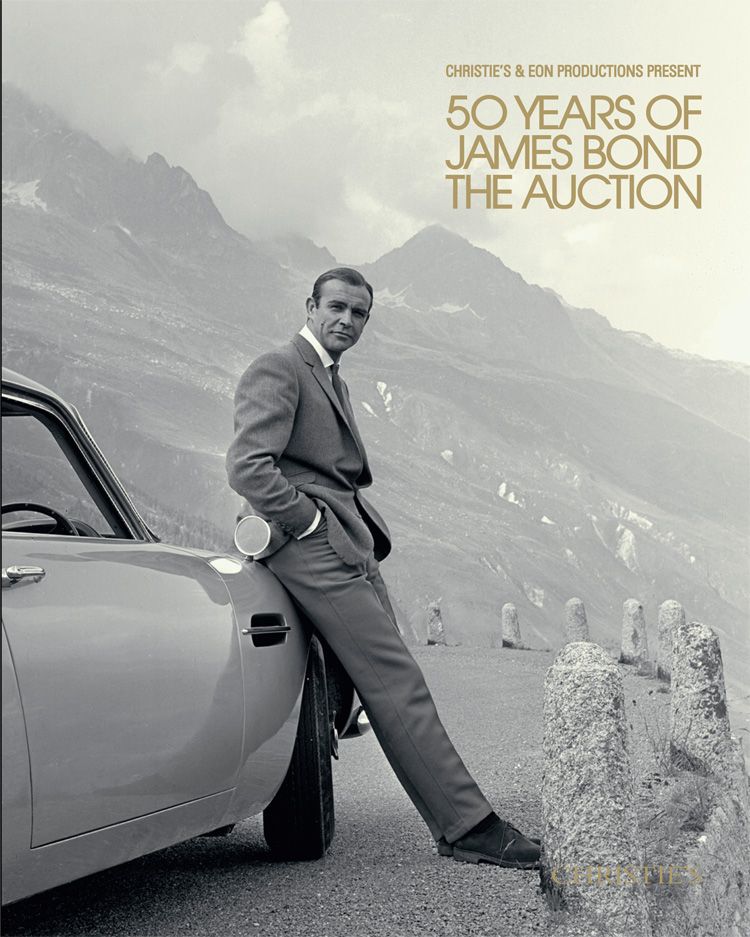 Photo Courtesy of Christie's
Christie's, the number-one auctioneer worldwide, unleashes another online-only auction in the form of 50 Years of James Bond: The Auction. The event, which celebrates the 50th anniversary of the Ian Fleming-created James Bond character, will feature an online-only auction in conjunction with a live auction in early October. Christie's and EON Productions are working together on the special-themed, 007-memorabilia event.
Forty lots will sell sans reserve prices at the online-only portion of the auction, which runs from September 28 to October 8, 2012. Another 10 lots will sell at a live auction on October 5, at Christie's New Kensington, on Global James Bond Day. Twelve charitable institutions, including UNICEF and Orbis, will receive all the proceeds from the auction and the catalog sales.
The 2008 Aston Martin V12 DBS that appeared in the film "Quantum of Solace," featuring Daniel Craig as James Bond, is expected to sell for between $160,150 and $240,225. Aston Martin vehicles have appeared in 10 James Bond films, dating back to 1964, when a DB5 model appeared in "Goldfinger."
"Christie's is excited to be working directly with EON Productions to present this unique auction to mark the 50th anniversary of James Bond," said Nicolette Tomkinson, a director at Christie's. "With memorabilia offered from every official Bond film ever made, the auction is sure to appeal to new and established fans of the famous British spy. James Bond is much-loved by a truly international fan-baseand we hope to make memorabilia from the 23 Bond films accessible to all. A broad spectrum of prices will be covered within the auction, with online lots selling without reserve and bids starting at only £50."
For more information, visit Christie's.com.