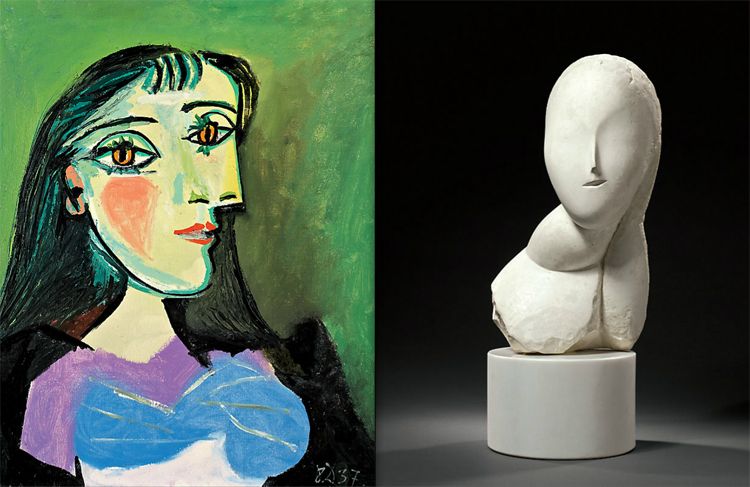 Photo Courtesy of Christie's
Art by Claude Monet and Pablo Picasso will be presented at Christie's Evening Sale of Impressionist and Modern Art on November 7, 2012. The featured lot of the evening will be Claude Monet's oil-on-canvas painting, Nymphéas. It has a pre-auction estimated sales price between $30 and $50 million.
Nymphéas is a view of a lily pond at Giverny, which was rendered in 1905 when Monet began his most intensive work on an array of paintings of the lily pond at the heart of his garden. He completed more than 60 increasingly abstract views of the pond between 1905 and 1908. The best works of the Nymphéas series were selected for Monet's 1909 exhibition at Galerie Durand-Ruel in Paris. 
Eight pieces by Pablo Picasso will be presented at the auction. Coq, a bronze sculpture of a rooster, has the highest pre-sale estimate of the eight works by Picasso, as it is expected to sell for as much as $15 million. The pre-sale estimated value of the entire eight-piece collection by Picasso is more than $34 million, according to the venerable auction house.
Picasso's Coq was first modeled in 1932 in plaster and then cast in bronze in the 1950s. Only four statues were bronzed. The sculpture of the proud rooster was made during the years the artist spent at his chateau in Normandy, where he produced some of his most important paintings and sculptures.