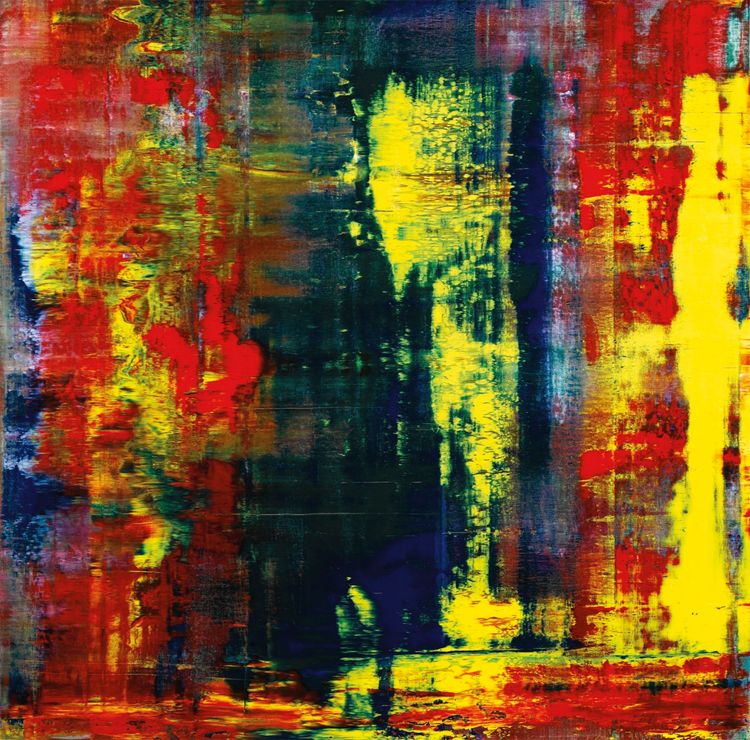 Photo Courtesy of Sotheby's
Musician Eric Clapton recently made $34 million on the sale of an abstract painting he owned by German artist Gerhard Richter. If you don't know who Clapton is, you're really showing your young age. The legendary songwriter and guitarist is a three-time Rock and Roll Hall of Fame inductee, once for his solo work and the other two for his work with The Yardbirds and Cream. Now, does Clapton actually need all this new money he raked in for the painting? Not really, but he and Richter definitely made history with the
Sotheby's
auction because it's a new record amount for work by an artist still among the living.
According to Business Insider, Clapton initially bought the painting in 2001 for one tenth of the price, meaning he's made quite the killing on this sale. The identity of the buyer is unknown but may have been of Russian descent. It's no surprise that someone snatched it up though because Richter has become pretty popular among the affluent, with some of his hundreds of paintings in the homes of Roman Abramovich and Lily Safra (both of whom were present at the auction).
In total, all 15 of Richter's abstract works of art up for auction were sold, bringing in a combined total of around $36 million and making up for more than 25 percent of the entire auction's sales.