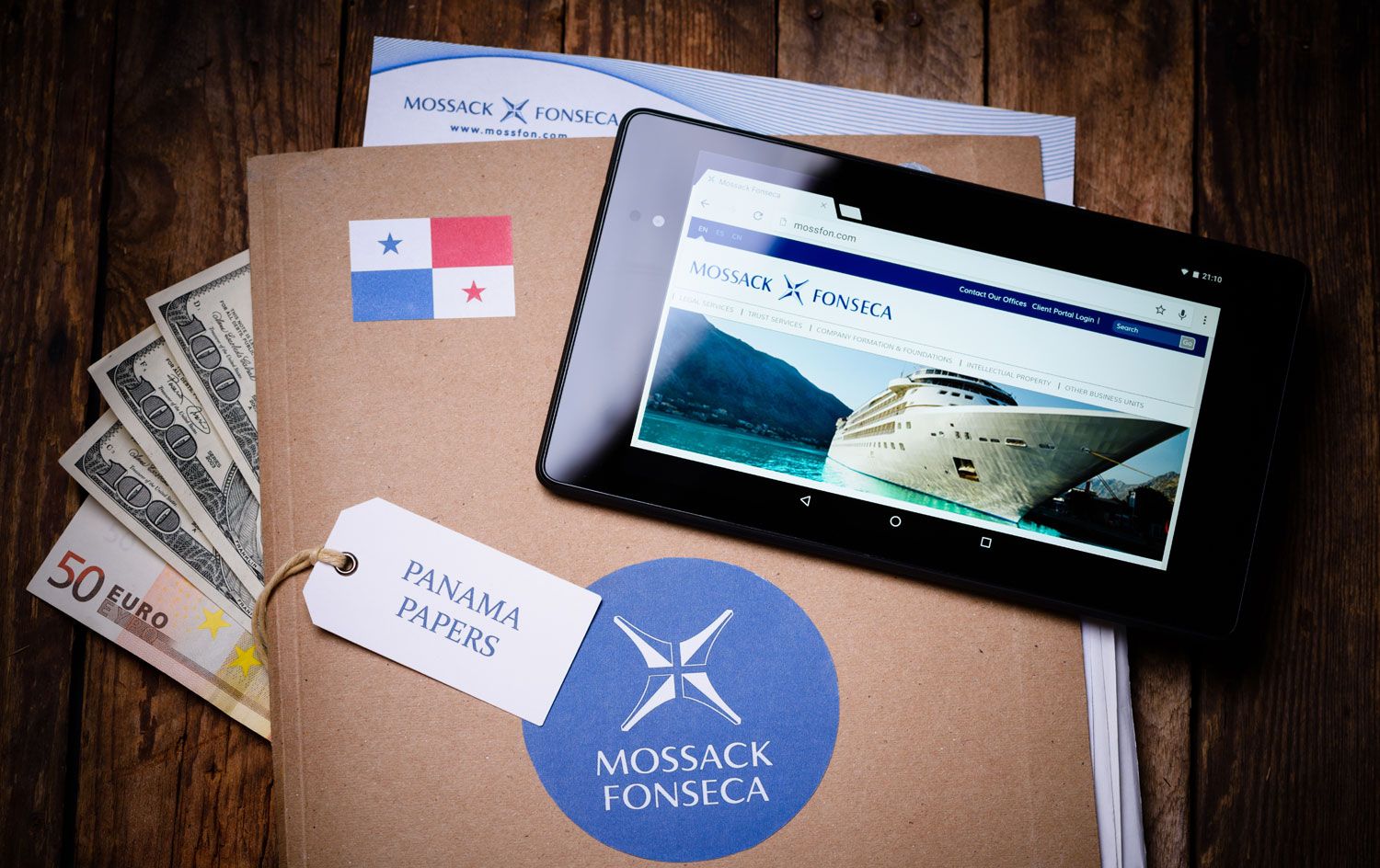 Photo Credit: Nevodka/Shutterstock.com
In January we discussed new findings about shell companies, and how these businesses were purchasing extremely high-end real estate, often in New York, Florida and Los Angeles. And basically few (if any), knew who the property actually belonged to.
In researching this trend, we realized real estate is just one facet of this evolving story. The Panama Papers story is one that is currently unfolding. On Sunday, April 3, about 11.5 million files from the Panama-based law firm Mossack Fonseca were leaked. This disclosure has provided a serious look into the methods that offshore shell companies use to conceal the ownership not only of real estate, but also of art. The documents revealed the extent of art ownership behind such companies, and the secrecy often employed to keep ownership hidden. From an aesthetic perspective, these documents also show how much great art has become more of a sales commodity than, pardon me Keats, a joy forever.
At the moment, according to The New York Times and our own research, there are three cases that illustrate the importance of secrecy in the high-end art market right now:
Photo Credit: 2015 Estate Of Pablo Picasso/Christie's
First: The Question of Provenance
In one case, The Panama Papers show that a collection of modernist masterpieces assembled by Victor and Sally Ganz, a Manhattan couple, was auctioned at $206.5 million at a significant sale at Christie's in New York in 1997. But, it is now known, that the collection was not actually sold by this family, but by a British financier who had secretly bought the whole thing months earlier.
According to the Mossack Fonseca documents, the British billionaire currency trader Joe Lewis—actually one of his shell companies—was the seller, apparently in some kind of partnership with Christie's. It was what in real estate, and not usually in the UHNW world, is called a "flip," a quick resale. This event set a very high bar for any single-owner collection at auction, and did create a new era of staggering prices for great art.
So where did the shade come in? Would the buyers have paid so much for the art if they had known it was not from the collection of the Ganzes? "To 'flip' an entire collection of that quality is unprecedented," said the art adviser Wendy Goldsmith to The Times. She was Christie's director of 19th-century European art in London at the time, and was unaware of the auction house's arrangement with Mr. Lewis. "It was an icon of estate sales, a milestone in pricing. Bidders were buying the Ganz provenance."
Or so they thought. At the end of the day, Picasso is still Picasso and still a sound investment. Years ago, Picasso's Women Of Algiers sold for $31.9 million, and last year was sold for $179.4 million. Nonetheless, it is a lingering question as to whether it would have sold for so much if its provenance had been fully disclosed. According to The Times, Christie's did acknowledge its interest in the works at the time of the Ganz sale, but has declined to comment on Mr. Lewis's involvement. All they said was, "There is no suggestion that the sale arrangements were incorrect or outside of auction standards governed by law. All necessary financial disclosures were made at the time of sale."
Photo Credit: Wikimedia Commons
Second: The Divorce Issue
The International Consortium of Investigative Journalists, citing the Panama Papers documents, reported that the Russian billionaire collector Dmitry E. Rybolovlev used an offshore holding entity, created by Mossack Fonseca, to move his collection out of his wife's reach during divorce proceedings. Rybolovlev's attorneys denied that the divorce had anything to do with his decision to transfer ownership of his art, but rather for his entity Xitrans Finance Ltd. that was established in the British Virgin Islands in 2002. Rybolovlev's wife filed for divorce in 2008.
According to the article, during the legal battle that ensued, all correspondence was sent to Mossack Fonseca and showed that Rybolovlev used Xitrans to move his collection out of Switzerland to Singapore and London. Of course, the family trust lawyer said these arrangements were set up legitimately.
Third: Who Owns What?
The Panama Papers provided a look at how the use of a shell corporation can confuse a restitution claim. For four years, Philippe Maestracci has been fighting in New York courts to claim a Modigliani painting, Seated Man With a Cane, which he says was taken from his grandfather by the Nazis. The painting is valued at $25 million, was bought at auction in 1996 by the International Art Center, a Panama-based entity that many in the art world had long associated with the Nahmad family.
Maestracci has struggled to make headway with his suit, but recently Swiss prosecutors issued a seizure order for the painting. A lawyer for the Nahmad family called the ownership question "irrelevant" to the issues of the lawsuit. He said there was no evidence that Mr. Maestracci's grandfather owned the work in question, a contention the plaintiff has rejected.
As can be seen in just these three examples, the offshore shell companies, set up under clear legal auspices, have created many legally and ethically questionable uses. The story has just begun. Stay tuned.