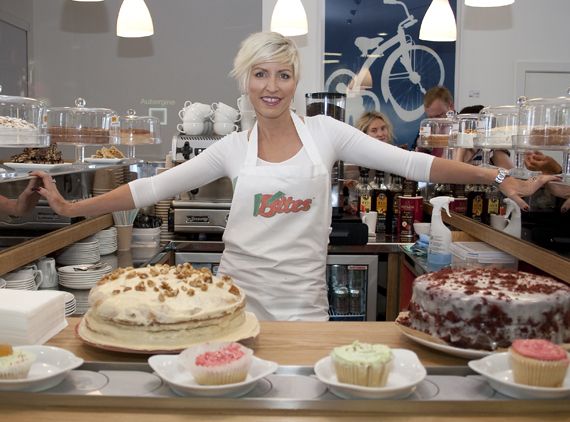 Food & Spirits:
With meat being the base of the traditional
English
Christmas dinner, vegetarians can often be overlooked at this time of year. If you have a veggie or
vegan
coming to Xmas lunch, itís important to make sure you cater for them.
London-based vegan of 17 years, Heather Mills, explains why the festive season doesnít have to be a difficult time.
JL: Is Xmas a hard time for veggies?
Mills: Itís actually one of the easier times. If you think about it, itís usually all the trimmings that everyone wants.
JL: What will you be cooking?
Mills: Iíve 30 people to cook for. All the families and friends come round. I do it every year. Everyone crashes round Ė if there arenít enough rooms, bring a sleeping bag. Iíll have traditional roast Ė Redwood does a great vegan turkey Ė with homemade stuffing, roast potatoes and shallots, vegan cauliflower cheese, tonnes of parsnips and brussels sprouts. Weíll also have home-made mince pies and vegan brandy cream.
JL: Any advice for a family who has a non-meat-eater coming to lunch?
Mills: Find out whether or not your guest likes meatless meat. If they do, Redwood has a lovely roast beef with stuffing. If they donít, they could have all the vegetable trimmings of Christmas dinner or have a nut-roast as well.

JL: What about tips for the veggie or vegan guest?
Mills: The best thing you can do is bring an amazing dish to the party Ė such as a vegan dessert or yummy things that people will try. Itís best not to get into a heavy conversation around the dinner table about your choice. Just say ďyou live your life, and I live mine, but if you want to have a serious discussion about it, letís have it another dayĒ. The best way to convert people is by bringing great-tasting food and by looking fit and healthy.
JL: For you, what was the most difficult thing to give up?
Mills: Initially, chocolate. When I got off the sugar addiction I went to diabetic chocolate, then dark chocolate. My biggest weakness now is vegan cupcakes.
JL: Tell us about Love Bites.
Mills: My new book came about because so many people would come into my cafe, VBites in Brighton, asking for recipes. So Iíve put in a variety of soups, salads and starters. And the profits all go to help impoverished kids who donít have access to good food.
Love Bites is £9.99. See heathermills.org for more details. See veggievision.tv for more celebrity advice and tips for having a veggie Christmas.