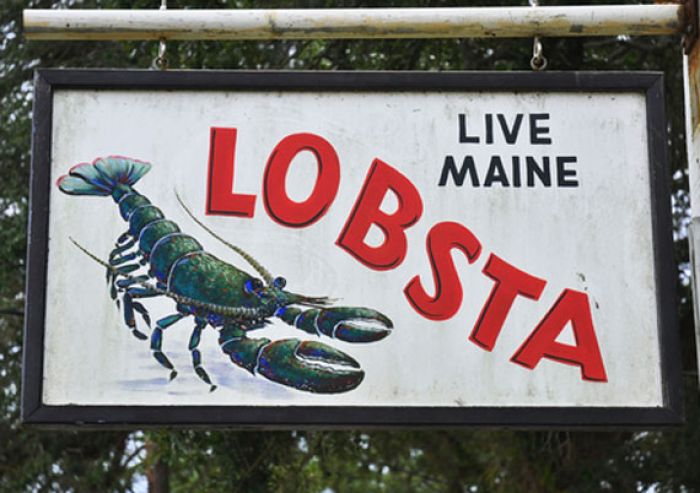 When people imagine
Cape Cod
they may think beach, relaxation or escape from the city. What may not come to mind is authentic, homemade French bread and scratch made pastas. Luckily these two Massachusetts restaurants are changing everyone's minds about cuisine on the cape.
PB Boulangerie Bistro
People usually visit Wellfleet for the oysters or to have a lobster roll. That's all changing since PB Boulangerie Bistro, and its two four-star chefs, came to town in March of 2010. All everyone's talking about is how folks line up for 45 minutes every morning to buy the indescribably delicious bread and pastries.

PB Boulangerie Bistro is the next-best-thing to being in Paris-right down to the bakery with its chalkboard listings of the 14 types of "pain" (French for bread), the herb garden that greets you outside, and the organ that plays La Marseillaise. They sell up to 1,500 Danish per day-croissants, brioche, pain au chocolat-and no, nothing, not a thing is left by the end of every night.


Owners Philippe Rispoli and Boris Villatte personally did the demolition work themselves on the former clam shack, outfitting it with tiger bamboo floors, a cedar ceiling and mosaics on the bathroom floor. Rispoli formerly worked in Cannes at the Martinez Hotel, then in Monte Carol, and later, with chefs Charlie Palmer and Paul Bocuse. Before this venture, he was working in Las Vegas at the Wynn. Villatte worked for French baker Eric Kayser, opening bakeries for him worldwide. The two met and stayed in touch through the years. They admit, "What we do is unique for Cape Cod...what we're doing here is a dream." Rispoli adds, "I sold everything I had, including my apartment on the French Riviera."


Our delicious dinner here was as good as it gets. It started with a fruit juice cocktail (we don't drink alcohol), followed by, what else, delicious bread served with an extraordinary ice wine vinaigrette, butter with sea salt and extra-virgin olive oil. The amuse bouche was a tomato sorbet, served like a little jewel on ice. The menu lists a wealth of French favorites, including smoked salmon, charcuteries du jour, seared foie gras and steak frites. We both ordered the spit-roasted Amish chicken, which, we have to say, was "like buttah." It was the filet mignon of chicken (we requested all breast meat) served with a scrumptious made-from-scratch brown gravy (bien sur), Swiss chard and smashed potatoes. It was chicken elevated to an art form, it was that good.

For dessert, and there are tons of them to sample, we selected the dense chocolate tart made with Barry chocolate and served with Tahitian vanilla ice cream. It came with a lemon tart that tasted like frozen lemonade. They were scrumptious. You could also have selected any number of desserts, including macaroons (they're even better than those at Laduree in Paris), and a mixed-berry pannacotta.

And the prices? "We serve Champagne for $10 a glass and pain au chocolat for $2.50 each. You won't find those prices anywhere else in America," says Rispoli. It's as authentic and as wonderful a French meal as you'll ever get-without the trip on Air France.

PB Boulangerie Bistro
15 Lecount Rd
South Wellfleet, MA 02663
508.349.1600
pbboulangeriebistro.com

Van Rensselaer's Restaurant and Raw Bar
It's been at least a month since we dined at Van Rensselaer's and we are still talking about the pasta. The fresh, made from scratch, delectable Grilled Vegetable Ravioli made with tomato, fresh basil, roasted pepper and sweet onion ragout. This little appetizer was a standout in a meal that left us savoring more, more, more of this excellent food.


Van Rensselaer's, located opposite Marconi Station, is an absolute find. Open from April through October of every year (it's closed in winter), Van Rensselaer's is an excellent restaurant that's known for its homemade specialties. Executive Chef Derek Langlois heads the restaurant in spring and summer, and then in the winter heads to Maui to work at the Plantation House. In fact, if you've ever been to Maui, you'd find that Van Rensselaer's cuisine is actually quite similar to that of Lahaina Grill; it's upscale, fresh, fantastic and definitely something to write home about.

Peter and Diane Hall have owned the restaurant for 32 years and pride themselves on cuisine with the "wow factor." All the sauces and desserts are homemade, as are the slaws and potato salads and the delicious honey-sesame salad dressing, to name just a few. Iggy's Bread is delivered fresh daily. Every year the restaurant gets voted "Best Breakfast on the Outer Cape" for its delectable dining that might include fresh blueberry pancakes, vegetarian breakfast burritos and lobster-cake Benedict. But enough about breakfast. Let us tell you about our dinner.


After scarfing down the fresh pasta, we had delicious salads with the honey-sesame dressing. Then we enjoyed grilled shrimp with pesto, grilled baby asparagus accented with polenta drizzled with rosemary. It was perfect. Don't let the casual atmosphere fool you, this is high-end, first-rate dining (complete with dessert wine).

We also had a grilled mix of seafood that was prepared with roasted asparagus and was simply delicious. In fact, the mixed sea grill is the restaurant's signature dish, along with seafood linguine and filet mignon. "We make our filet mignon sauce from bone stock and no one does that anymore," Chef Langlois told us.


This year the restaurant started offering five special fish preparations, which has been a hit: simply grilled, Cajun-seared, Mediterranean style, special with homegrown basil pesto, and coastal New England with wild mushrooms and new potato hash. Are you hungry yet?

For dessert, we splurged on little bites of the best-a chocolate-toffee Kahlua mousse cake, bread pudding and homemade carrot cake. We're still drooling over these divine creations, which were the perfect complement to a wonderful meal.

The prices are good too with a salmon entrée for $19, broiled Cape scallops for $21, and sautéed tenderloin for $20, to give you an idea. We find that this is real Four Seasons food at a fraction of the price. We can't wait to return.

Van Rensselaer's Restaurant and Raw Bar
1019 Rt.6
South Wellfleet, MA 02663
508.349.2127
www.vanrensselaers.com





This trip was sponsored in part by PB Boulangerie Bistro and Van Rensselaer's Restaurant and Raw Bar, but all opinions expressed are entirely those of Debbi & William D. Kickham, Esq.