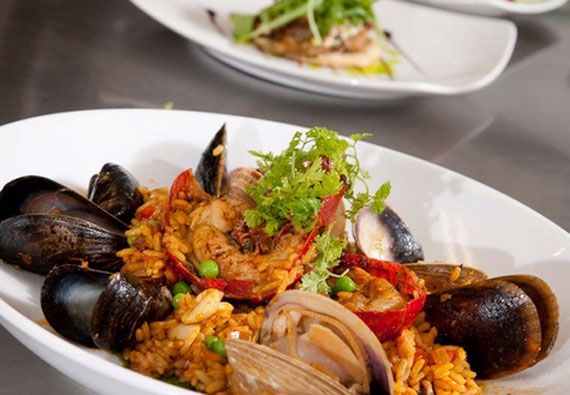 Photo Courtesy of Inn by the Sea
National Lobster Day is June 15, but it's never too early to start planning how to pay tribute to the deliciously luxe crustacean.
The world's best source for lobster is from the coast of Maine and nowhere do chefs do lobster better; from the world famous New England lobster roll to traditional lobster bisque. Chef Mitchell Kaldrovich of Sea Glass restaurant at
Inn by the Sea
has plenty of ways to make perfect lobster.
"It's really very simple," he says. "I take the best Maine lobster and prepare it using Mediterranean techniques. The result is light and healthy, ideal summer fare."
"I work with the Jordan family at Alewive's Brook Farm, which is nearby," he says. "They come to me with their catch straight from the boat and I usually take everything they have."
The Sea Glass restaurant contains plenty of freshly prepared lobster dishes. The Lobster Bisque uses basil-infused oil instead of cream and utilizes the lobster knuckle, a typically overlooked part of the delicacy. Other lobster offerings include Sweet Butter Braised Lobster and Maine Seafood and Grilled Lobster
Paella
.
The classic Maine Lobster roll gets a twist in the hands of Chef Kaldrovich, by being served on a soft brioche roll made daily by Karen Voter, the restaurant's pastry chef. It is highlighted only by lemon juice and homemade mayonnaise.
The Sea Glass restaurant offers plenty of ways to celebrate National Lobster Day using locally sourced Maine ingredients. Lobsters are even caught by local lobstermen, who can be seen from the restaurant tending their traps just offshore.
Sea Glass Restaurant at Inn by the Sea
40 Bowery Beach Road
Cape Elizabeth, ME 04107
207.799.3134
www.innbythesea.com