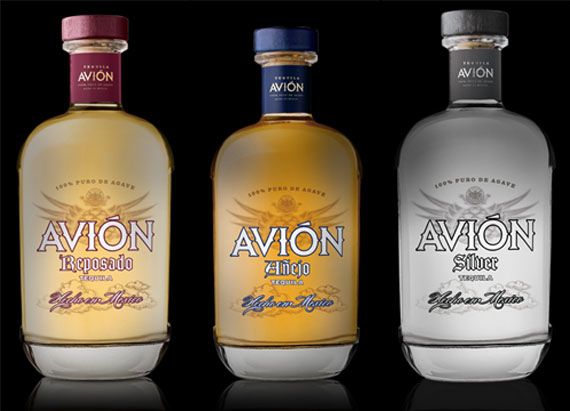 Photo Courtesy of Tequila Avion
The
San Francisco
World Spirits Competition is the oldest, largest and most recognized spirits competition in the United States.
It is judged by thirty-three prominent spirits experts including Anthony Dias Blue and Tony Abou-Ganim. As a first time competitor,
Tequila Avión
Silver has been awarded Double Gold in the Unaged Tequila category and Avión A?ejo a Gold medal in the Aged Tequila category.
"We are thrilled with the results of the competition especially given the fact it was The San Francisco World Spirits Competition," commented Ken Austin, Founder of Tequila Avión. "When Kenny Dichter and I set out to create this brand, our core focus was on quality and taste - we wanted to create the world's smoothest and best tasting tequila."
Avion has shot to the top of its class, as it is high elevation, estate-grown, 100 percent Blue Weber agave which is hand-selected then slow-roasted in brick ovens and filtered through a proprietary "ultra-slow" filtration system.
"The support of industry experts including the mixology community, retailers and our distributor partners has been key to our success," remarked Jenna Fagnan, President of Tequila Avión. "Positive reviews by experts in the media have raised our profile exponentially."
The three Avión varietals, Silver, Reposado and A?ejo, are now, or soon to be, available in many high-end bars, clubs, restaurants and liquor stores in Arizona, California, Colorado, Connecticut, Delaware, Florida, Georgia, Illinois, Maryland, Massachusetts, Michigan, Nevada, New Jersey, New York, North Carolina, Oregon, Pennsylvania, South Carolina, Texas, Virginia, Washington DC, and Wisconsin.
See our picks for the
Best Fine Spirits