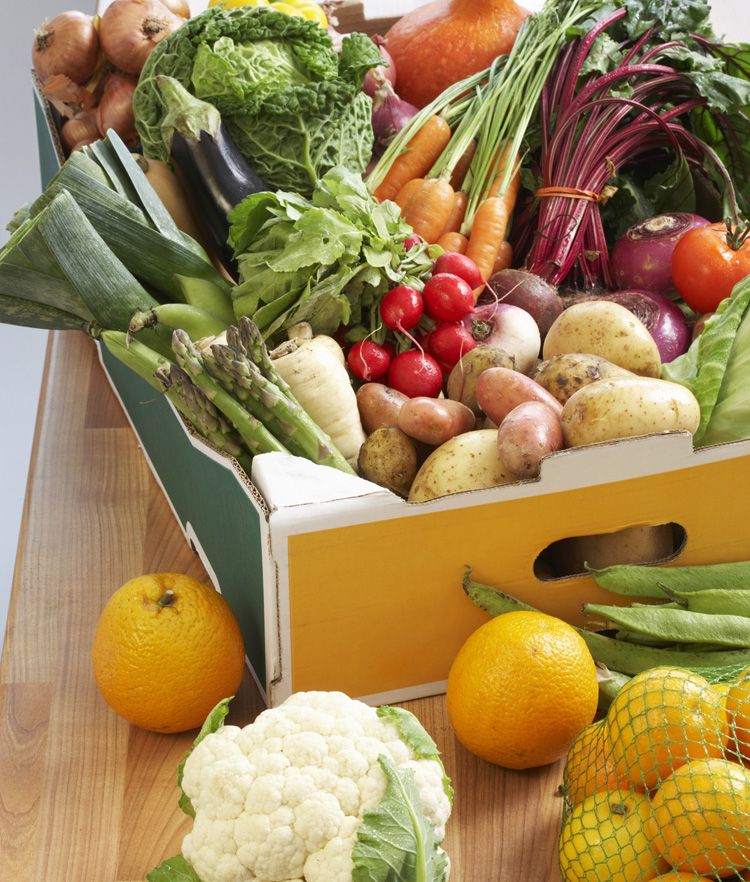 It surely started with the Slow Food Movement, begun in Italy in 1986, that came together to resist the opening of a McDonald's near the Spanish Steps in Rome. A few years later, the movement had a founding manifesto, and has grown exponentially in Europe and the United States. As of 2011, Slow Food USA has a membership of roughly 25,000 and more than 250,000 supporters. Notable members include Alice Waters, Eric Schlosser, and Michael Pollan. Slow Food USA currently has 225 chapters, with over 250,000 members. And what is Slow Food? It is a way of living that believes in a world where instead of choosing fast food, people eat what is good for them and the planet. The believe that good, clean, and fair food is a right, not a privilege.
Good: "For Slow Food, the idea of good means enjoying delicious food created with care from healthy plants and animals. The pleasures of good food can also help to build community and celebrate culture and regional diversity."
Clean: "When we talk about clean food, we are talking about nutritious food that is as good for the planet as it is for our bodies. It is grown and harvested with methods that have a positive impact on our local ecosystems and promotes biodiversity."
Fair: "We believe that food is a universal right. Food that is fair should be accessible to all, regardless of income, and produced by people who are treated with dignity and justly compensated for their labor."  
With this idea having been rooted in so many areas of the US and the world, it is no wonder there has been a sharpening of consumer awareness, combining a greater sensitivity for buying local, artisanal, and traditional food products. And with this awareness, underscored by the Slow Food vision, there have been a growing number of local cuisine events, celebrations and contests within regions. These events promote local food products, as well as form seed banks to preserve heirloom varieties of tomatoes, melons, eggplant, peppers and other vegetables and fruits – all of which combine to create a type of new, ongoing taste education for a population generally accustomed (for years) to eating fast food.
Much of this instant, fast food gratification still goes on, but things seem to be getting better. A revolution like this is slow, as a counterbalancing awareness has moved into focus: the changing of consumer taste. In a recent article by Scott Mowbray, he quotes Mark Bittman who writes about food for the Times Opinion pages, and is The Magazine's lead food columnist. Mr. Bittman tells this story to Mr. Mowbray:
"Three years ago, Bittman told me, he drove cross-country with his daughter, trying to eat well, 'but the food was unbelievably bad.' This year, another trip, a different experience. 'We passed a supermarket in Lander, Wyoming, that was advertising organic products. I'm not a huge organic booster, but it was symbolic of something. And we ate at good restaurants. We ate in places where people were really trying: in West Yellowstone, Montana, in rural Pennsylvania, in Indianapolis, and so on.'
Photo Courtesy of Susan Kime
What has happened in the past three years? Perhaps, Slow Food ideas have attached themselves to a slow change in food consciousness. Many ideas relating to the necessity of this change can be found in Mr. Bittman's substantial columns and blogs, and in a popular book, published in 2009, by David Kessler, M.D., former head of the FDA, called The End To Overeating, where he states those who are conditioned to overeat are encouraged to do so by the advertisements in media. What is needed to stop the cycle is to rewire the brain's response to unhealthy food – where advertising allows the viewer to connect food to fun, camaraderie and likability.
"We did this with cigarettes," Kessler said, "It used to be sexy and glamorous but now people look at it and say, 'That's not my friend, that's not something I want.' We need to make a cognitive shift as a country and change the way we look at food. Instead of viewing that huge plate of nachos and fries as a guilty pleasure, we have to...look at it and say, 'That's not going to make me feel good. In fact, that's disgusting.'"
Photo Courtesy of Indiana Public Media
Books by Michael Pollan, one of the major voices of what is now called The Food Movement, touts a similar type of slow food simplicity entwined with a needful change in the eater's awareness. In Defense Of Food:An Eater's Manifesto, was published in 2008. This was the manifesto: "Eat food. Not too much. Mostly plants." Then he wrote Food Rules: A Eater's Manual, published in 2009. Here, he discussed the problems inherent in the Western diet. One of his caveats was "Don't eat anything incapable of rotting."
Dr. Andrew Weil, best known thus far for his books on health and integrative medicine, has authored a new book, published this year, 2012, called True Food. It is a recipe book whose ingredients are (his words) seasonal, sustainable, simple, pure. Two years earlier, Dr. Weil and his cohorts opened the True Food Kitchen, in Arizona and California. The recipes in the book come from the Kitchen. But there's more. Carrying the concept of fresh, seasonal food to its ultimate is a concept used by the best restaurant in the world (adjudged by international Restaurant magazine): NOMA – which may take conscious slow food ideas, good/clean/fair and Dr. Weil's seasonal/sustainable/simple/pure to a whole new level.
Photo Courtesy of Martin Pool | Thinkstock
Executive Chef Rene Redzepi's cooking methods as well as his products, have changed diner's ideas about Nordic cuisine, and foraging for food, which he does for his restaurant. It's been said that gourmands fly to Copenhagen to eat here. The prix fixe lunch menu costs $218 and the dinner menu is more expensive. Reservation requests are accepted on the website only once every three months. The last time, 24,000 requests were received within a few hours. NOMA serves live crab, deep-fried roots, the dried "skin" from sauces and strawberries with hay and chamomile, Sea Urchin and dill, Pike perch and cabbage. NOMA has been chosen as the Best Restaurant In The World two years in a row.
Photo Courtesy of Digital Vision | Thinkstock
Mr. Redzepi's work is with one restaurant, but many Executive Chefs at high-end resorts also practice farm-to-table food sourcing strategies resulting in the creation of dishes whose ingredients are freshly harvested from local gardens, fisheries, and cattle/sheep ranches that practice sustainable, open pasture methods. Others (The Conrad, New York, Meadowood in Napa Valley, are just two) have gardens – sometimes on the ground, sometimes on the roof - that grow their own vegetables, herbs, and have hives to make their own honey. Apiaries have become very popular in the past few years: The Fairmont has 14 functional apiaries worldwide, Calistoga Ranch in Sonoma, and Carmel Valley Ranch in Monterey, California. The Four Seasons Atlanta, and The Chicago Marriott Downtown, have fifth and ninth floor apiaries respectively, and use the apiaries to source honey for spa treatments and specialty salad dressings, shortbread cookies and Honey Wheat Beer.
Surely, because of some or all of these ideas, the awareness that authenticity whose subtexts are organicity, purity, and trueness has taken hold in this cultural moment, where the story behind the product becomes its legacy, devoid of artifice, tasting all the better - and may have a part in changing taste awareness in Wyoming, California, Copenhagen and beyond.
Photo Courtesy of Nick White | Digital Vision | Thinkstock