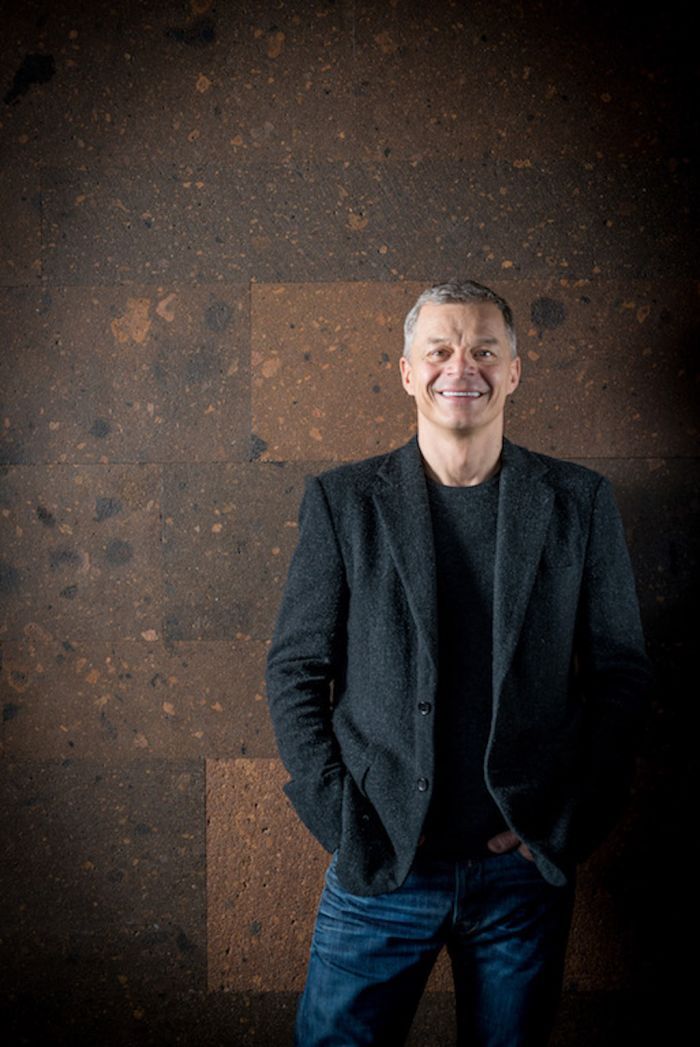 Photo Credit: David Griffen Photography
On January 28, 2017, a new culinary energy emerged as ZUMA opened its doors for the first time at The Cosmopolitan, Las Vegas. This opening marks the brand's eleventh location in its international collection.
Created and co-founded by the acclaimed Chef Rainer Becker, Zuma's menu features a variety of dishes from its three kitchens—the main kitchen, the sushi counter and the Robata grill. True to the Japanese Izakaya experience, guests are offered dishes designed to be shared and brought to the table continuously throughout the meal.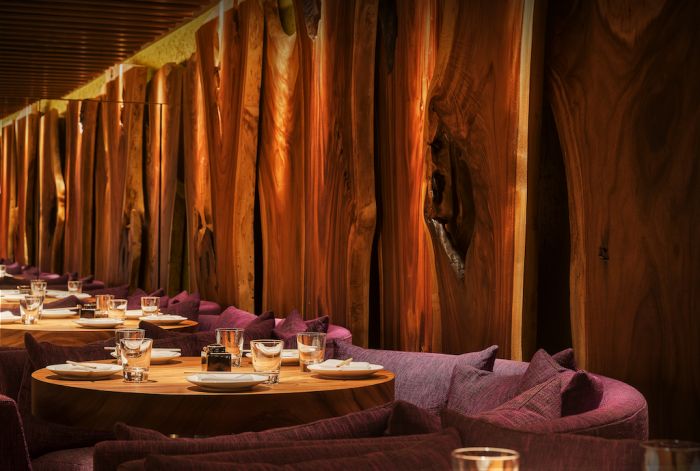 Photo Credit: Anthony Mair
ZUMA, Las Vegas, designed by Noriyoshi Muramatsu of the Tokyo-based Studio Glitt, is a 9,000 square-foot space that combines eight natural elements—earth, fire, water and air, with wood, rusted iron, stone, and glass. ZUMA is located on the third floor of The Cosmopolitan, Las Vegas.
When I interviewed Chef Becker recently, I asked him about his interest in Japanese cooking, as it seemed like a unique path for a German-born chef to take. He replied, "I love the purity of Japanese food. It's the only cuisine in the world that has UNESCO world heritage status. I have had incredible dining experiences in Japan and luckily spent much time living in the country. I really was lucky to have had that exposure and to comprehend the subtlety and nuance of the textures and flavors of Japanese food. Indeed, it is from that basis that the idea of Zuma was born. I wanted to bring those elements of Japanese food to everyone. Our flavors are stronger, bolder and the menu more robust. I always describe them as authentic but not traditional."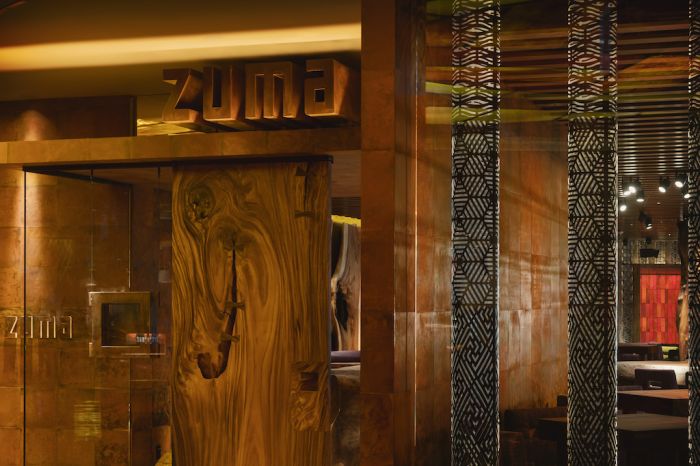 Photo Credit: Anthony Mair for Maison
This was a surprising answer, as tradition plays such a role in the art of Japanese life, and food. I asked him if all the ZUMA food was, indeed, Japanese. "The food is Japanese, however," he paused, "the one area that we changed was the dessert. Our desserts are playful. For example, the chawanmushi (an egg custard) is a savory dish normally, but we played with the ingredients to make it a dessert."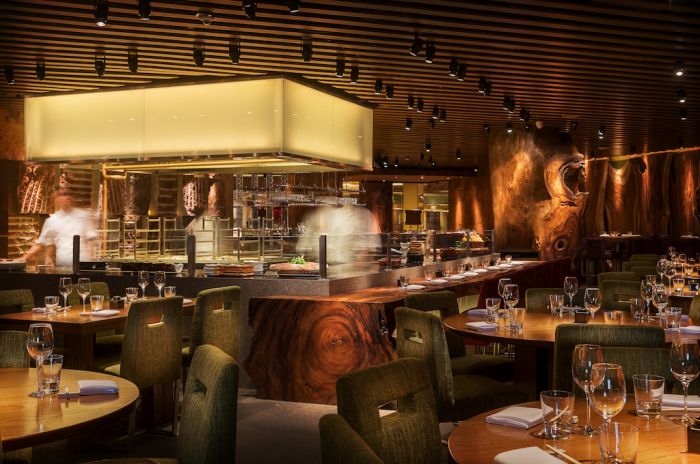 Photo Credit: Anthony Mair for Maison
When I asked him about the nuances of Japanese style as it relates to each Zuma locale, he said that his dinner guests are world travelers, and one of his goals is "…we want them to recognize ZUMA, to feel like they are coming home. Each Zuma design represents and embraces its location. I have worked with designer Noriyoshi Muramatzu since the first Zuma in London and together we have created a Zuma style."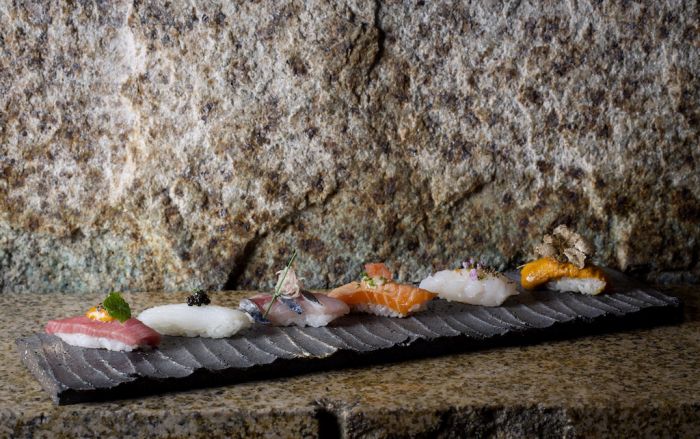 Photo Credit: ZUMA
Part of this style is the Izakaya way of eating. It is not that common in the United States quite yet, so I was curious as to what Chef Becker's first experience was with this way of informal, small plate eating. He said that his first experience of dining informality was not in Japan! "Before heading out to Japan, I worked for some years in Sydney, Australia and I loved the informality, fun and ease of the Australian approach to hospitality. Izakya was very similar; that relaxed enjoyment was what I wanted ZUMA to be, but more elegantly designed than the more informal Japanese Izakaya I found in Tokyo."
And, Chef Becker has been successful in combining elegance and informality, although he does say, at first, the use of sake had been somewhat puzzling to Westerners.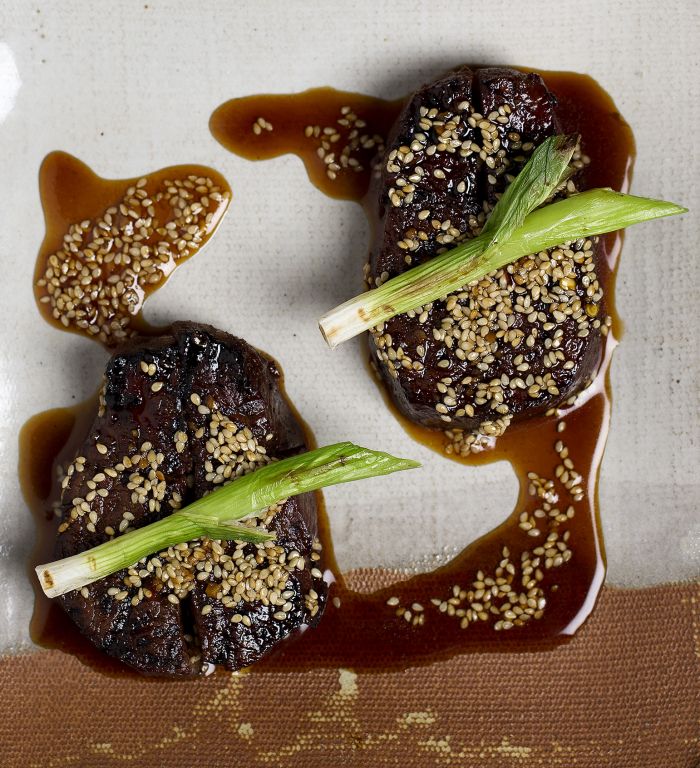 Photo Credit: ZUMA
"I remember when we opened in London I had to practically give cold sake away - customers were only familiar with hot sake, that's what people drank, cold sake took longer to catch on. It's hard to believe now - I am delighted about this but I would say when it comes to sake, the question is still asked is: should I drink it hot or cold? So, my simple answer is – if it's cold outside and you need a warm drink then it's hot sake and if you want a cold drink with dinner then drink it cold. There is no steadfast rule as long as you drink it the way YOU wish and enjoy it."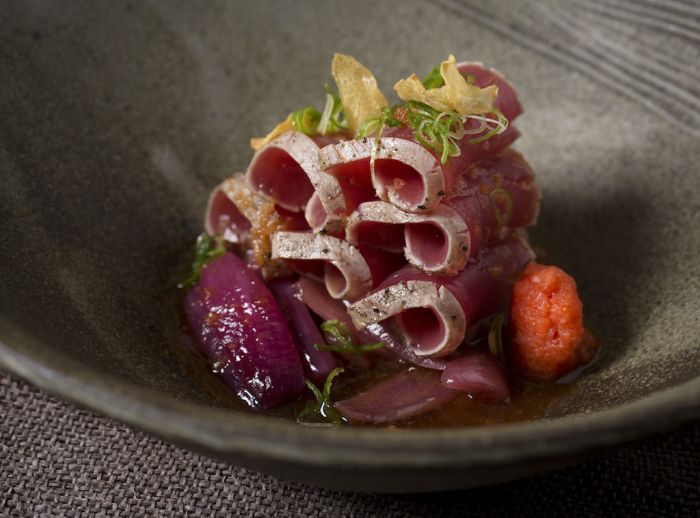 Photo Credit: ZUMA
After perusing the menu, I had to ask: due to the complexity of tastes and textures at ZUMA, which menu item did Chef Becker think was most complex, most nuanced? He immediately said, "For me, the barley miso baby chicken is very complex. It has been on the menu since ZUMA opened in London in 2002 and is still one of my favorite dishes."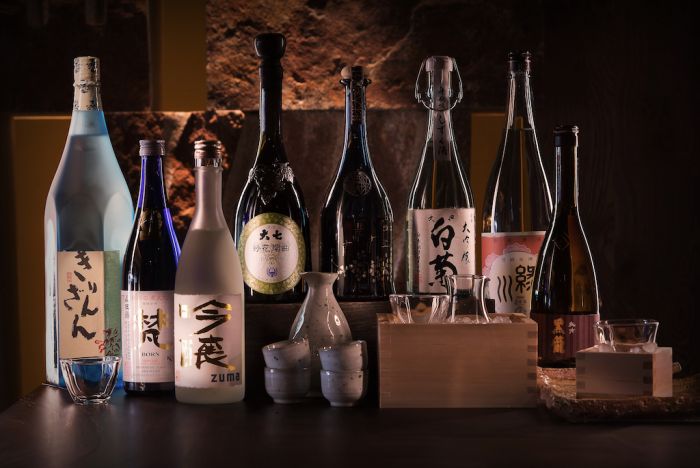 Photo Credit: ZUMA
My final question dealt with ZUMA's future: is there a ZUMA cookbook on the horizon. "Well," he replied, "Yes, there is a cookbook; I have been working on it. It's been a bit busy with the opening, but I think this is the year it'll be ready, so I'll let you know."
Stay tuned!