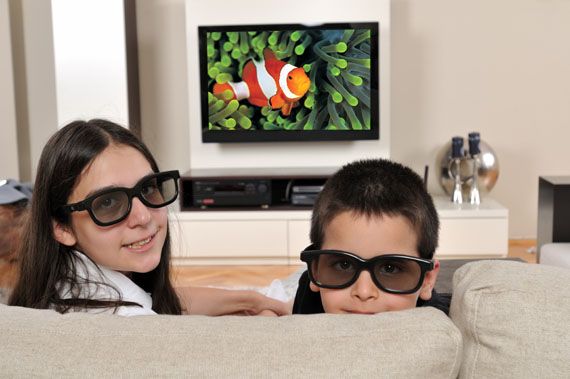 Electronics:
The first review of 3D TV by Consumer Reports, which included the testing of 14 sets, offers consumers a view on the latest viewing experience that may not be gleaned from a sales rep or a product sheet. The rankings of 3D TV in CR's December issue reveals that plasma sets offer more realistic images.
A Panasonic plasma model exhibited the best 3D picture quality and the least amount of ghosting of all sets. Televisions made by LG and
Samsung
round out the top three choices. CR engineers used in-house developed 3D test patterns and viewed 3D Blu-ray movies and recorded 3D sports broadcasts in the analysis of the 14 units. The picture quality of a Sony LCD model was chosen as being the closest to a plasma set.
"It remains to be seen whether 3D TV is just a novelty or a new product category in the consumer electronics space," said Paul Reynolds, electronics editor for Consumer Reports. "But, our tests show that there are some fine 3D TV sets out there for those consumers eager for a new experience."

Apparently, ghosting, which are double images seen on screen, is an inherent issue with all 3D TV sets. However, it occurred less--when 3D glasses are worn-- with plasma than on LCD 3D units. Head movement prompts ghosting in the LCD units. Special 3D glasses are required for all units. Some manufacturers do include glasses with their units and some charge extra per pair. The first universal pairs 3D glasses recently became available. Different 3D glasses offer various levels of comfort. CR recommends trying on the eyewear before making the purchase.

Annually, Consumer Reports devotes its December issue to electronics products. The full report on 3D TV sets also is available online at ConsumerReports.org.

Source: Consumer Reports