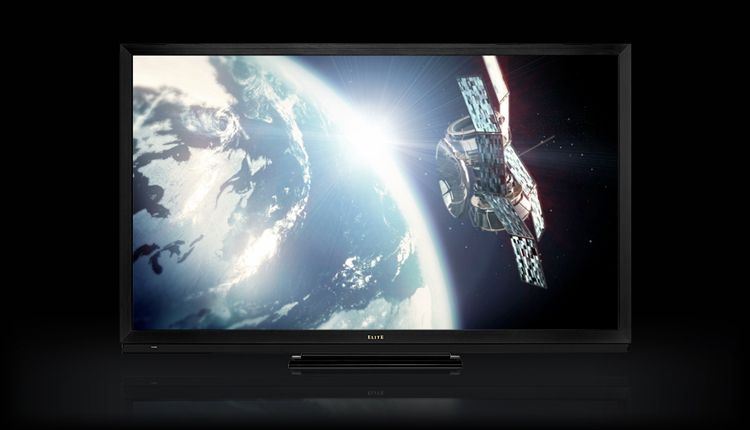 Photo Courtesy of Elite
Having been launched in 2011, Elite has been trying to quickly build itself into the premier luxury television brand and with their 60" PRO-60X5FD and 70" PRO-70X5FD TVs, they appear to be on their way. The large sizes promise to be the clearest and most amazing you will ever find in
luxury electronics
.
All Elite LED LCD televisions are THX, THX 3D Display and ISF certified, ensuring that customers receive the highest quality. Featuring Intelligent Variable Contrast and RGB+Y, these TVs enhance the color scale and controls brightness and backlight automatically in order to create more depth in color, brilliance, and fine detail and black levels.
Most TVs use only red, green, and blue (RGB) pixels to create the multitude of colors you see onscreen but Elite added a fourth pixel, yellow. Their use of RGB+Y allows a broader range of colors, making the differences more noticeable in the scenes with vivid yellows, golds, and blues. According to Elite, the combination of these qualities create a uniquely clear image that goes unchallenged.
Catering to
high-end electronics
customers, Elite's televisions begin pricing at $5,999 for the 60" and $8,499 for the larger 70" model. With deep blacks that don't interfere with the light areas and a full array of balanced backlighting that eliminates any "halo" effect, the Elite televisions are full of special features that set them apart from older TV models.
Elite knows which electronic gadgets are desired in today's market so their TVs come with two pairs of 3D glasses and apps for Netflix, Pandora, CinemaNow, YouTube, Facebook, and Twitter. Customers will even find a Netflix button on the remote control which will allow immediate access to the movie streaming service.
For more information check out
EliteLCDTV.com