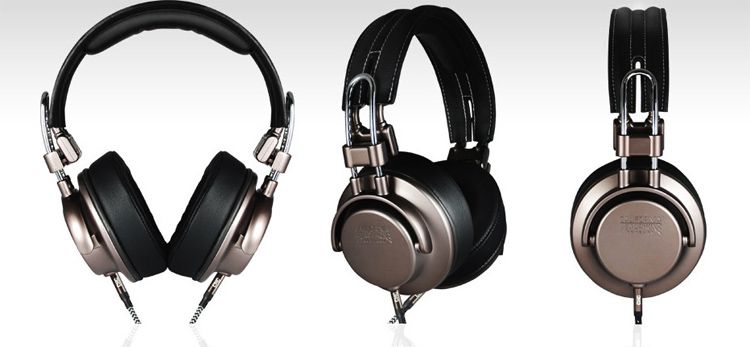 Photo Courtesy of California Headphone Company
We've told you about a few luxury headphones that are geared towards
rap and hip-hop
music, intending to give you clear beats, and now we're telling you about a pair that is focusing on the California sound of Rock, Alternative, and even Country. California Headphone Company has released two sets of headphones, one that sits directly on the ears (Laredo) and another that covers the ear completely (Silverado). Not only interested in high quality sound, the company has constructed their retro-inspired models out of metal and leather, meant to resemble the type of aviation headsets worn in World War II.
Based in the San Francisco Bay Area, The California Headphone Company took 14 months to craft, what they consider to be, the perfect set of high-fidelity headphones. They were "heavily inspired by the rich and illustrious music scenes that have come out of California. From the gritty Country scene dubbed the 'Bakersfield Sound ', to the Surf Rock of Orange County, music is as much a part of California culture as warm weather and palm trees."
The Laredo and Silverado are designed to produce an audio experience akin to a live concert, specifically those of rock, alternative, and country music. Both have a frequency response of 20 - 20,000 Hz and 40mm Titanium drivers, specially tuned to pick up on vocals, acoustics, and guitars. They feature die-cast sound chambers and hinges, padded leather headbands, and 280 degree articulating hinges that allow it to better conform to your ear. The Silverado is even able to fold in on itself to make transport and storage easier.
Shipping of the Laredo ($99.95) and Silverado ($225.95) just began, so make note of these retro beauties for holiday shopping come December. If you can't wait, buy them now at
CaliforniaHeadphones.com
.
You may also want to check out our picks for the
best luxury headphones
!