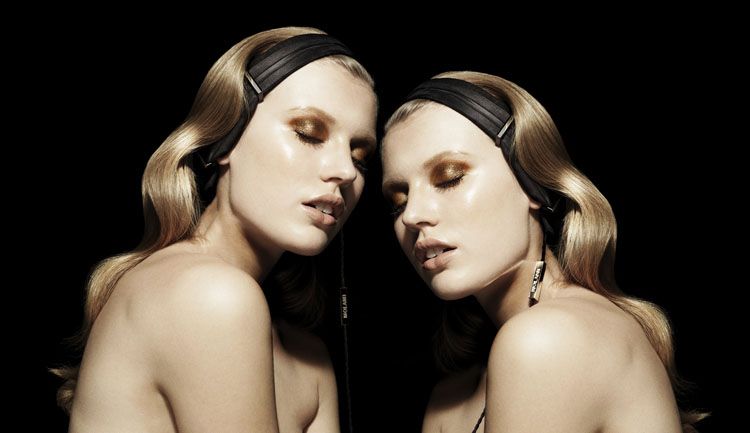 Photo Courtesy of Molami
We've told you about a lot of
luxury headphones
, from the fashion-inspired models to the WWII-inspired models, and with the holidays upon us we thought a little refresher course was in order. Regardless of who is on your shopping list, we're willing to bet a new pair of headphones or earbuds will always be appreciated. Of course, you can always snatch one of these up for yourself as an end-of-the-year treat.
California Headphones
Inspired by WWII aviation headsets, these headphones are designed to make the classic sounds of California rock, alternative, and country, crystal clear. With two offerings, the Laredo (on ear; $99.95) and the Silverado (over ear; $225.95), the company is interested in high quality sound above all else. Made from retro-inspired metals and leather, these models do their best to recreate the feel of live music, both with a frequency response of 20 - 20,000 Hz and 40mm Titanium drivers that are tuned specifically for vocals, guitars, and acoustics.
Photo Courtesy of California Headphones
Grado PS 1000 Headphones
Grado has been putting out some of the finest luxury electronics for years, and their PS 1000 model is a favorite among many. With a five star rating from Hi-Fi Choice, this set features a hybrid design that includes metal housing, which has been stressed and cured for a unique finish, and hand-crafted mahogany within so that the "earphone chamber has no ringing which might obscure detail or add coloration." The cushion also apparently makes this set one of the most comfortable out there, ensuring that your ears won't feel squished after 15 minutes of use. Retailing for around $1,700, this Grado model strives to control every aspect of listening, from the re-configured voice coil to the diaphragm design.
Photo Courtesy of Grado Labs
Twine Headphones by Molami
With industrial designer Maria von Euler at the creative helm, Molami produces unique headphones that are designed specifically for women. From the contoured Bight earbuds to the structured Pleat headphones, this collection is meant to expertly compliment feminine features (sorry, boys). The neatest offering is definitely Twine, a headphone that is disguised by a silk-satin and chiffon headpiece that resembles a fashionable headband. Priced at $200, the speakers are cleverly hidden within, while still producing clarity and low distortion. Don't worry about the fit either because the speakers can be adjusted up or down, depending on where your ears are.
Photo Courtesy of Molami
Koss Striva Tap
The Striva Tap from Koss is the brand's first set of Wi-Fi earbuds and is quite the gadget. Using built-in Wi-Fi receivers, the Striva Tap ($500) allows owners to manipulate the music they listen to without having to deal with cables or any sort of extra device. All you have to do to flip through music channels is tap the in-ear device, giving you thousands of internet stations at your disposal. If you want to listen to music stored on your own music device (like an iPhone or MP3 player), just plug the included Content Access Point into said device and you're done.
Photo Courtesy of Koss
Denon AH-D7100
Denon promises that listening to a song through their AH-D7100 will be like hearing it for the first time. Retailing for $1,199.99, this headphone set caters to those who are obsessed with sound quality, offering a 50 mm driver, a frequency response of 45,000 Hz, and 110 dB/mW sensitivity. The ear cups are made from hand-carved mahogany wood, which helps give it an attractive look. While they do seem a little bulky, the company promises that the 50 mm free edge nano fiber drivers help shine light on musical nuances in each song, like "minute changes in loudness on a piano, the sound of the artist's fingertips grazing the strings of an acoustic guitars, [and] the random appearance of a subtle triangle being lightly played in the background."
Photo Courtesy of Denom