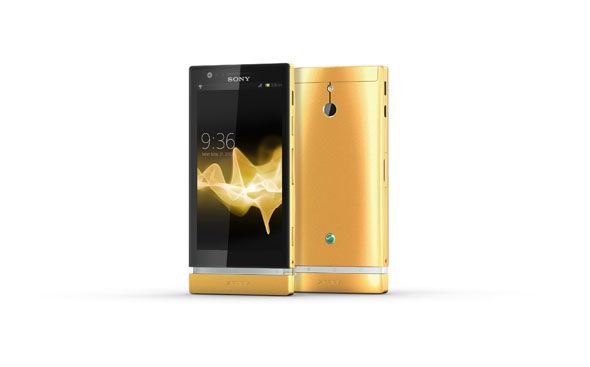 Photo Courtesy of Sony
Looks as if
Sony
is calling all gold digger's with their new Xperia P phone – and no, we are not talking about beautiful women trying to bag themselves a sugar daddy, but rather, those of us looking to store a little extra gold in our pocket. The new 24K Gold Xperia P is Sonys most recent
luxury phone
, and is a limited edition item with only a maximum of 15 built.
On unveiling this new handset, the company said, "We're always looking at new ways of working with different materials - during a recent creative session, we were throwing ideas around at what we could do to highlight Xperia P's sleek unibody design and aluminium back cover… And, what better than gold; 24k's worth to be precise."
For those interested in the gold-coated version of the Xperia P Android phone, Sony has set up a treasure hunt of sorts on their global Facebook page, allowing contestants to search for clues that can be found across the web (more specifically their own websites).
However, like many of its glitzy and gold-plated predecessors, this Sony phone involves the sprucing up of a device with mid-tier hardware by draping it in exotic materials. This 4-inch handset is relatively ordinary underneath all its golden pizzazz, with 16 GB of internal memory and an 8 megapixel camera.
Whether you are interested in the product or not, you have to admit, this modern day take on Willy Wonka's golden ticket is pretty intriguing.