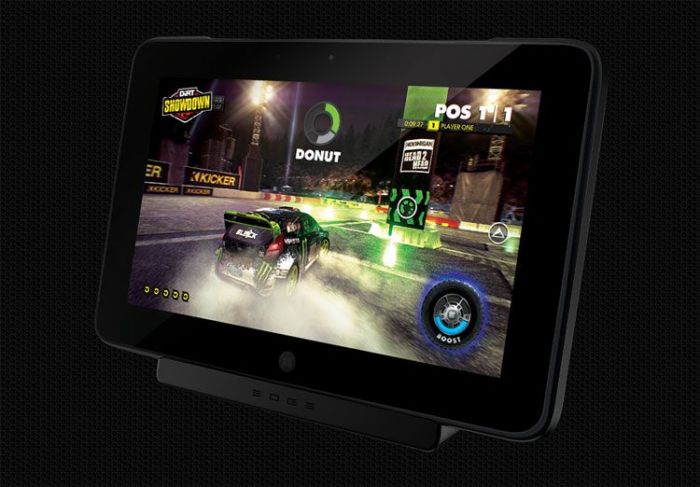 Photo Courtesy of Razer
The Consumer Electronics Show (CES) 2013 conference in the always exciting Las Vegas is ending today and has been its usual spectacle of dazzling gadgets and pine-worthy electronics. However, there was one
luxury gadget
in particular that impressed judges and attendees alike: the Razer Edge gaming tablet.
Tablets in general are not necessarily breaking news but the Edge gaming gadget takes the concept of tablet PCs and applies the same ideas to gaming, ultimately changing the way that we view gaming and entertainment.
Capable of running all PC games and applications, the Razer Edge Pro redefines tables, in turn creating a full-fledged mobile gaming PC that gives you constant access to your favorite games. Dedicated gamers will now have access to the largest library of games in the world, as well as many popular applications, multimedia and websites, including Netflix, Facebook, Skype, Spotify and many more.
Also a full Windows 8 computer, the Edge boasts some impressive Nvidia graphics, making it not only an easy option for playing games but also a device that could be used as a full computer while on the go. With an array of companion add-ons, including a game pad, a TV out-dock and a forthcoming keyboard and case, the Edge makes two-player gaming strikingly simple.
It is for this reason that the Razer Edge is CNET's choice for Best of CES this year. The Edge was up against another gaming tablet, the Nvida Shield, but proved victorious.
Offering an incredible option for portable computing and gaming, the Razer Edge is an exciting glimpse of the future of electronics. Prices for this innovative new device will start at $999.