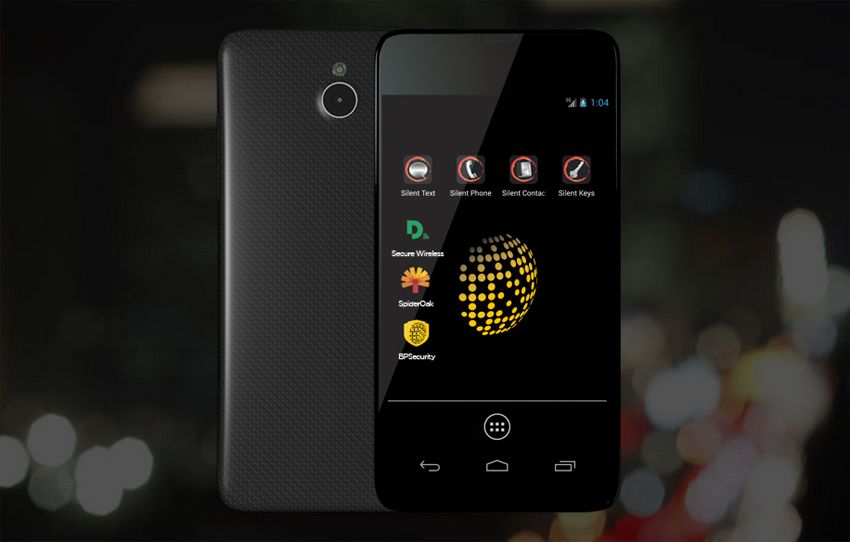 Photos Courtesy of Blackphone
If Apple and Samsung were brothers, the Blackphone would be their conspiracy-theorist cousin. Officially launching at Mobile World Congress, this new smartphone is going to be prepackaged with over $800 in security software and subscriptions — though the device itself is slated to sell for just $629.
With the combination of security tools and the Blackphone PrivatOS (built on the Android platform), this sleek smartphone is looking to offer the ultimate in privacy for phone owners. That being said, it should be an ideal choice for public figures like celebrities and politicians to avoid embarrassing communications and media breaches. Similarly, avoiding data leaks is a priority of executives, developers, or anyone else who works behind-the-scenes on product and service development.
Beyond controlling unwanted data dissemination, the Blackphone's privacy features provide an array of protection that most people will find advantageous over other devices. Whether most smartphone owners realize it or not, the vast majority of their phone usage is monitored and exploited by corporations, while their communications are under unauthorized surveillance. The Blackphone offers a way around all this unwanted digital observation.
Additionally, this unprecedented level of personal privacy is supported with top-tier hardware. The Blackphone will come equipped with a 2 GHz quad-core processor, 4.7" IPS screen, 2 GB DDR3 RAM, 16 GB hard drive, LTE and HSPA+. Of course, it will also come with Wi-Fi, Bluetooth 4.0 and a GPS (amongst other hardware). Though specifications for the phone might be modified before the device actually ships, it is still safe to assume that it'll be a portable powerhouse.
An even more interesting fact is that the Blackphone will ship unlocked for users who want to experience the absolute pinnacle of customization and control. Installed security suites include Silent Circle, anonymous search, private browsing, secure cloud storage via SpiderOak and VPN from Disconnect. Preorders are currently available at the online Blackphone store.