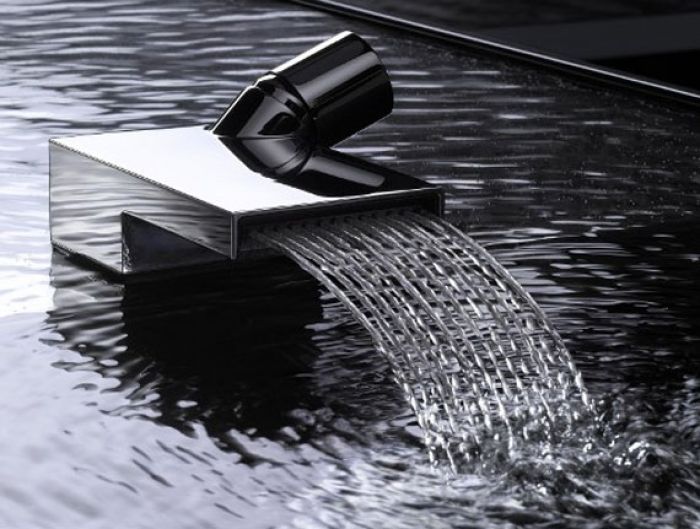 Photo Courtesy of Dornbracht
Dornbracht has evolved from being a small family business to the leading provider of luxury bathroom fittings and accessories. Merging design with technology,
Dornbracht
takes the modern bathroom to the next level.
Always trying to push the boundaries of bathroom design, Dornbracht fittings are not only high-quality products but also reflect the imaginations of the designers who have been influencing bathroom design for over 60 years.
From their humble beginnings selling the first faucet extenders, Dornbracht remains committed to combining style with function for a look that is at once unique and useable. The modern bathroom, according to the Dornbracht aesthetic, is not only a functional space, but an experimental one as people begin the art of getting ready each day inside their bathroom.
Just as Dornbracht has emerged as a leader in luxury bathroom fixtures, so has their line. Each year, Dornbracht continues to innovate with the introduction of new products that transform the bathroom space.
The Deque basin has a minimalist look as it helps maintain the natural fluidity and majesty of water. Chrome and matte black make water appear as if part of the appliance. The Deque faucet has a wide spout that makes water look like it is coming from a natural source, even though the Deque design is very modern.
The Elemental Spa series takes water back to its roots, as a unique component that can transform its surroundings, just like the cleansing rituals that take place within a bathroom.
Symetrics takes apart the traditional bathroom faucet into separate pieces, making the spout separate from the faucet and changing the general look of the bathroom.
See our picks for
Best Luxury Bathrooms