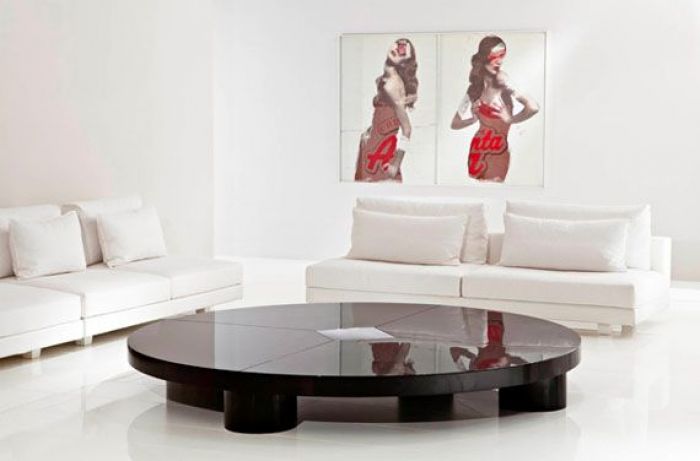 Photo Courtesy of Baltus Collection
When the home décor arena gets too square, Baltus Collection takes a page from Camelot with round pieces and tables.
For the 2011 collection, Baltus Collection is offering circular dining, coffee and accent tables as a new spin on home furnishings. Rounded edges, legs and touches and details make the modern furnishings stand out.
The line of handcrafted Spanish furniture features oversized dimensions for a new look at modern furnishings. Baltus collection creates their modern furniture by making each piece by hand and ensuring that there are an infinite number of ways to fill a space with each unique offering.
By juxtaposing oversized proportions with minimal fussiness, Baltus Collection has created a unique style of minimalist grandeur. This special style is especially evident in the roundness of the new collection's tables, which contrast pleasantly with the straight square-shaped lines of Baltus couches and chairs.
The first Baltus showroom in the States opened in Miami, where company executives saw a perfect fit for their unique aesthetic amid the affluent coastal city. Baltus has since opened additional showrooms in Los Angeles and Chicago.
According to Paul Templeman-Holmes, the firm's director of branding and business development, "Baltus Collection epitomizes an elegant lifestyle. Baltus' typically architectural pieces with their exquisite details adapt perfectly to the ultra-glam, deluxe lifestyle we associate with Miami."
Originally from Spain, Baltus Collection is now available nationwide at select showrooms and dealers. For more information, visit BaltusCollection.com.
Baltus Collection
Baltus Collection