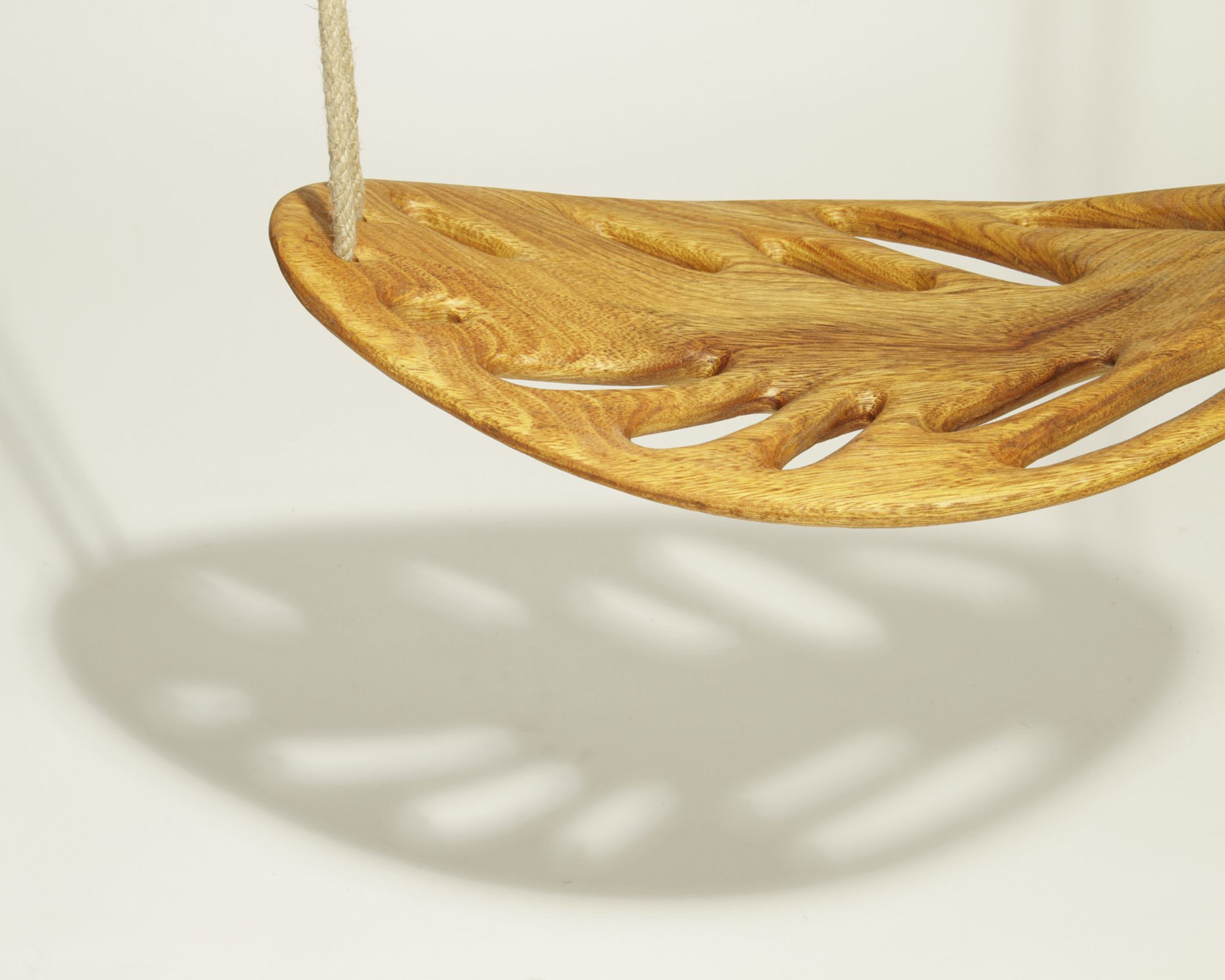 Photo Courtesy of Verónica Martínez
There's something so magical and innocent about a swing, and this design by Verónica Martínez is one that we want in our gardens ASAP. Fascinated with the world around her, Granada-born Martínez's nature-inspired designs are made to encourage others to connect with nature and those around them. Called LEAF Swing, this wood sculpture is limited to a run of 88 and was inspired by the falling leaves of autumn. Made with both children and adults in mind, the swing is sculpted by artisans in Spain, who carve a solid piece of wood by hand to create the finished product. Martínez also designed versions made from cast aluminum and cast bronze.
To buy the swing, email sales@veronicamartinezdesign.com.
OWN IT | €1,400/$1,908