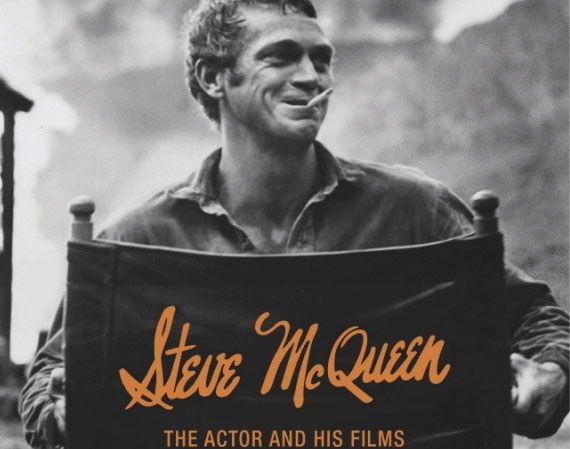 Photo Courtesy of Dalton Watson
Steve McQueen
is one of those icons whom designers never tire of referencing, and style buffs never tire of imitating. With good reason — few Hollywood heavyweights had as much authentic charm and rugged elegance.
Two must-have new books celebrate the actor known as the "King of Cool," once focusing on his colorful film career, the other on his love of sports cars and motorcycles.
Steve McQueen: The Actor and His Films
by Andrew Antoniades and Mike Siegel from Dalton Watson Fine Books is the definitive dossier on every film the iconic actor made, with hundreds of illustrations.
Nearly 500 pages are devoted to every aspect of the King of Cool's filmography.
Steve McQueen: A Passion for Speed
by Frédéric Brun from Motorbooks takes a high-octane look at the actors many vehicles, be they two or four wheeled. From Ferrari to Porsche, Jaguar and Triumph, the highest paid actor in Hollywood indulged his passion for speed at every turn.
Lavishly illustrated chapters include "The Pursuit of Speed," "The Body as Tuned Machine," "Speed and the Silver Screen," "Racing is Life" and "McQueen's Garage," featuring vignettes of his favorites. Visit
Amazon.com
to learn more and purchase.