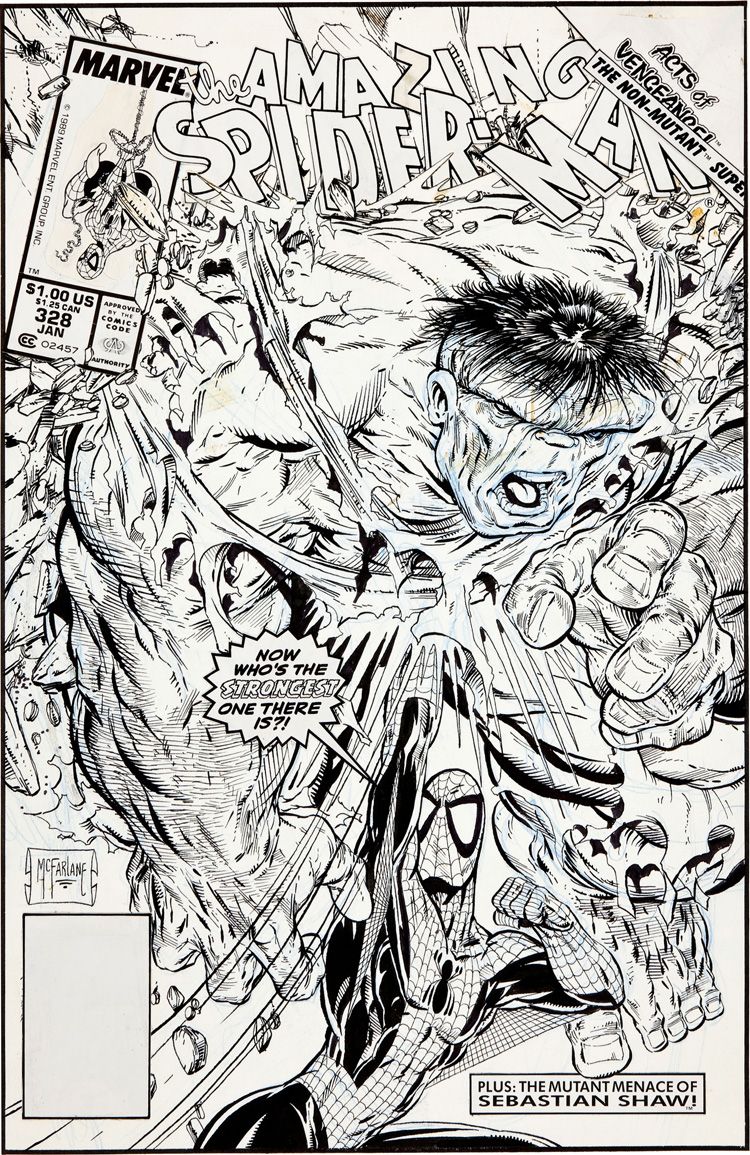 Photo Courtesy of Heritage Auctions
The recent Signature Vintage Comics & Comic Art Auction in Beverly Hills, California, set a world record for the single highest grossing comic and
comic art auction
to date. With reported total sales of $10,461,790 million, the three-day event by Heritage Auctions replaces the company's auction held just last February in Beverly Hills, which fetched nearly $9 million in sales.
"We just reset the bar for this category and Heritage continues to deliver, this time with a sell-through rate of 99.9 percent," said Ed Jaster, a VP of Heritage Auctions. "Collectors and comics fans across the board have come to expect Heritage Auctions to continuously redefine the standard, and with good reason, too. We have no plans to stop here."
Todd McFarlane's original art for The Amazing Spider-Man #338 sold for $657,250. It is the highest price paid for a single piece of original comic art. The art is part of the $1.4-million Shamus Modern Masterworks Collection.
"We knew these amazing works of art were going to go high, but the happy surprise was that it was McFarlane's Spidey #328," said Todd Hignite, a VP of Heritage Auctions. "We all thought that McFarlane's art for 1990's Spider-Man #1, the best-selling comic book of all time, would be the most contested lot. As it turns out, that piece realized $385,500, a superb price in and of itself without a doubt, but only second in this record-breaking grouping."
The Doug Schmell/PedigreeComics.com Collection resulted in total sales of more than $3.94 million, with the X-Men #1 Pacific Coast pedigree copy of the comic book selling for $492,938. 
"I still can't believe the X-Men #1, 9.8, went for nearly half a million dollars," said Doug Schmell. "It was not an easy decision to sell these prized books, but Heritage made the sale of the collection a very successful one. It exceeded all my expectations."
For more information on the Vintage Comics & Comic Art Signature Auction, which occurred July 26-28, 2012, visit the Heritage Auctions website at
HA.com
.