Mila Pantovich View Profile

Lifestyle Editor | JustLuxe
Conquer Valentine's Day and Give Him Something Special
Jan. 24th, 2013 | Comments 0 | Make a Comment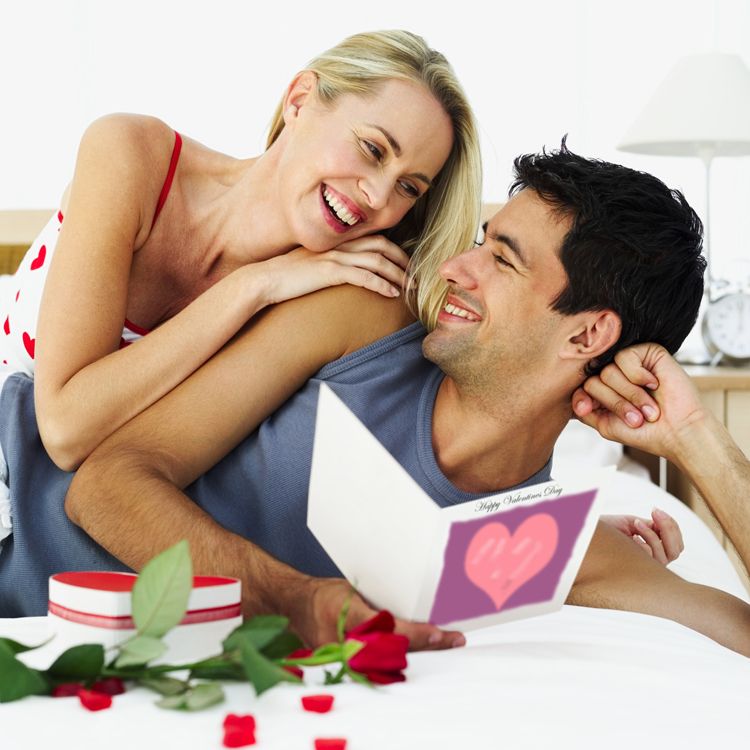 Photo Courtesy of Thinkstock | Stockbyte
Some may think that buying a
Valentine's Day gift
for a woman is a nightmare waiting to happen but they really have it all wrong. If you've ever tried to think of the perfect romantic, yet masculine, gift to give a man, you'll know what I mean. If you're stuck this year, skip the last minute shopping trip to find a boring - albeit nice - shirt and try one of these unique ideas, from a neck tie that doubles as a lead to a helicopter tour over the Grand Canyon.

Neck Tie from Incoqnito

I'll admit it, buying a man a neck tie is pretty cliché but this one brings something new to the bedroom. Made by Incoqnito, this slick black tie ($59) doubles as a sexual lead, meaning that you and your lover can play Fifty Shades of Grey till your heart's content. The nice thing about this tie is that while it's useful in the bedroom, the design can actually be worn into the office as well. Sure, the metal knot detail (coming in rose gold or silver) may raise a few eyebrows but they'll just assume it's a new daring fashion statement. Besides, like the designer Ti Chang says, there's nothing sexier than wearing something incredibly private out in the open. (Photo Courtesy of Incoqnito)

Vintage Cufflinks by Robin Stern

If your dapper gentleman is the type who is fascinated by how things work, whether it be the ticking within a watch or the twists and turns of the female mind, these oval vintage cufflinks would be great for him. Costing $250 and found on Rare Culture, these cufflink's are made from the mechanics of vintage watches from 1940 to 1960, with the manufacturer name etched on the face. Made from recyclable material with a sterling silver base, you won't just be giving a set of cufflinks, you'll be gifting a piece of history. (Photo Courtesy of Rare Culture)

The Homage Damascene Razor

Lifestyle trends are always being brought forth from the past and shaving methods are no different. More and more men these days are tossing out their Gillette razors in favor of sleek straight edge razors - I'm sure Johnny Depp's turn as Sweeney Todd didn't hurt any - and this particular razor would definitely get the job done. With a $30,000 price tag, the limited edition Damascene Razor is hand crafted from malleable steel, which is layered and folded prior to the grinding and polishing process. (Photo Courtesy of Homage)

Helicopter Tour

Here's one that should please both of you. Helicopter tours are a great way to cozy up together while enjoying unparallel views of the scenery and sipping champagne. There are plenty of companies out there that provide such a service, one of which being Sundance Helicopters. Their Champagne Quest, which tours over the Grand Canyon, costs around $505 and lasts for around three and a half hours. The flight tour takes you over Lake Mead, Hoover Dam, the Colorado River, and of course the Grand Canyon where you'll descend 4,000 feet below the rim to land on the canyon floor for a picnic lunch. After lunch, enjoy a 15-minute pontoon boat cruise along the Colorado River through the canyon. While on your way back, you'll soar over the twinkling light of the Las Vegas strip. (Photo Courtesy of Thinkstock | iStockphoto)

Nat Sherman Cigar and Chocolate Pairing

Instead of simply getting your partner a nice cigar, why not pair it with some decadent chocolate? The minds behind Nat Sherman know exactly what types work best with their smokes and recommend quite a few pairings. If your man is fond of milk chocolate, try buying him a Nat Sherman's Gotham East Side cigar ($9-$13), which has a spiciness that compliments the chocolate's full body. If dark chocolate is more to his taste, try a cigar from their Timeless Collection from Nicaragua ($8.50-$12), which has some coffee and chocolate notes, along as some nice earthiness. If he likes to snack on unsweetened chocolate, the Metropolitan Madura cigar ($8) would work well because the fermented wrapper creates more sugar and sweetness to the smoke, rounding out the unsweetened chocolate. (Photo Courtesy of Nat Sherman)
You might like :
Leisure News
Finding the best in luxury can be a daunting task, which is why we've taken it on for you.
LET'S CONNECT LUXURY NEWS & MORE